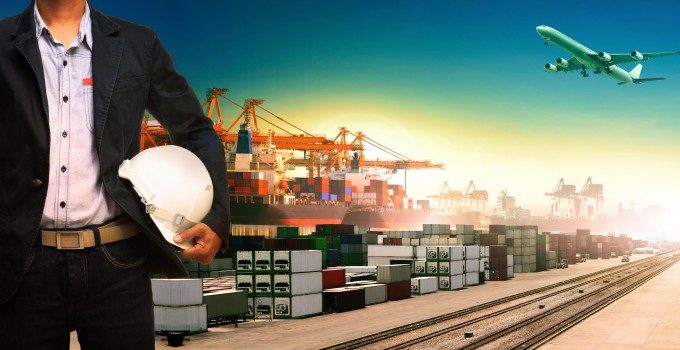 Outsize cargo specialist, Volga Dnepr Airlines, could launch a ground-logistics arm of the company to provide customers with a "door-to-door service".
Denis Gliznoutsa, vice president, charter business development, said: "When a client comes to us and says: 'I have a box I need to ship from A to B, but it's still at the warehouse. Can you recommend someone to do the job for me?' we'd like to be able to do it ourselves. For the client [that would mean] just one company face, and just one payment. In terms of insurance it's easier too."
Mr Gliznoutsa suggested this model will increasingly be the case for air cargo in the future as companies seek to find ways to offer value-added services to their customers.
"More customers want the peace of mind of a one-stop shop," he said. "You go into the automotive or the oil and gas industries and all the shippers prefer them. The same is true with passengers. Look at travel agencies: they used to provide just a seat on a plane or a hotel booking. Now, the successful ones do your insurance, transfer, all the entertainment and more. They combine everything."
Mr Gliznoutsa admitted there are still challenges to overcome before the plan is talked about seriously in-house, such as resources and the airline's changing network. Internal mindset is also a hurdle. "The company grew out of the airline so it has an airline mentality. To suddenly become an integrator, or at least a lookalike, is difficult."
However, the greatest challenge will be the other companies that already provide the service: forwarders.
"The airline business is fairly small, but there are thousands and thousands of forwarders. You need to be good to stand out and you only have one chance," Mr Gliznoutsa said.
Various airlines have tried expanding this way in the past, to generally poor results. Most recently, Lufthansa was rumoured to be considering it, but even with an airline of its size and clout, the obstacles are many and the kickback from the forwarder community is likely to be strong if any adventurous airline starts becoming too successful.
In the meantime, Mr Gliznoutsa claimed he is actually happy the number of government contracts for military operations around the world is decreasing as this allows for more commercial and project work.
"There's no flexibility with those long-term government contracts. There's also a different attitude towards availabilities, timings, quality and pricing. Now we're [mainly back] in a commercial environment all of those are properly in balance."
Those segments he is finding to be most constant include "the usual suspects" of oil and gas, power and construction. Aerospace is also doing well with steady demand for satellites, aircraft components, engines and helicopters around the globe.
"We have done some flights between Northern Ireland and Canada for Bombardier; that's been quite interesting. We've also done some for Rolls Royce, General Electric and Boeing. That part of business has always been nice and stable. Aerospace is always long-term planning so it gives you an opportunity to attach other ad hoc work onto the front or back of that."
Regionally, besides Africa, Russia is doing "above average" on domestic operations, he said, both charter and scheduled. "It's not booming, but it's increasing pleasantly."
The country's "yoyo" economy, which is heavily linked to the price of oil and gas, makes planning for sustained growth difficult however.
In the meantime, Volga continues to look for ways to move into even well-serviced markets, such as Western Europe, where it has announced it will house up to three Ilyushin Il-76TD-90VD freighters at Paris-Vatry Airport, France.
The move comes after unmodified Il-76s were banned from European, North American, Japanese and Australian airspaces in 2000 after failing to meet noise and emissions standards.