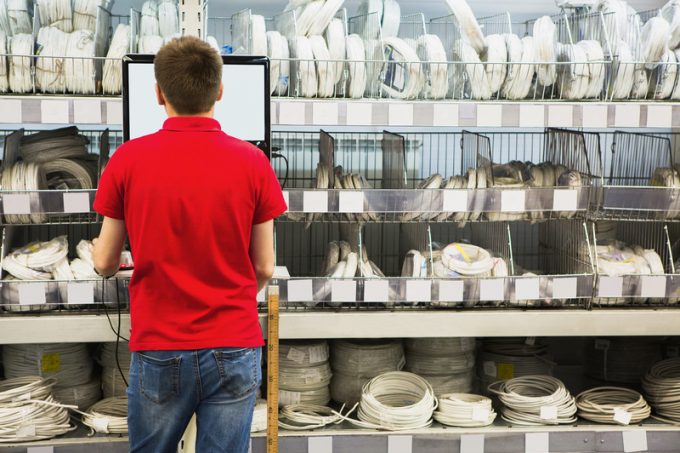 Inventory levels have risen over the past decade, with the expected trend of reducing stock held failing to properly take hold.
Transport Intelligence's Inventory Benchmarking Vertical Sector Trends report surveyed 187 companies and found that, on average, they were holding 10 days' more stock than in 2008.
Co-author of the report, Andy Ralls, said a focus on achieving an appropriate amount of inventory "is and always will be hugely important" to efficient supply chain management.
"However, as our research shows, competing priorities have caused many companies to fundamentally assess their supply chain strategies. Be they [the priorities] driven by e-commerce, changing customer demands, product development, risk or even regulatory requirements."
The increase means, on average, companies are now holding stock for 90 days, although the report notes the length is industry dependent.
At one end of the spectrum, retailers were holding stock for an average of 33 days, the pharmaceutical sector holding it for more than double the average time, at 186 days.
Report's co-author John Manners-Bell said this was indicative that reducing inventory levels was just one of a number of goals for many companies.
"Textbooks tell us that inventory reduction should be the main goal for supply chain managers. But the present market environment requires a far more sophisticated approach, balancing a range of important objectives."
According to the report, Walmart regards availability of stock for consumers as a "major factor" for competing with Amazon.
E-tailing "has had a profound impact on inventory management in retail supply chains," notes the report. "To some degree, the previous mantra of 'low inventory' is being discarded in favour of 'inventory availability at all costs'.
"This has left many retailers in a perilous state. Increasing inventory on its own is still not an attractive option. This would only result in the inefficient use of hard-to-come-by capital and all the negative consequences of owning too much stock."
Lenovo and Hewlett Packard reportedly take a similar approach to building up inventory in order to maintain product availability in physical stores, despite the associated costs.
The report looks at inventory levels for a wide range of companies and sectors, including Amazon, department stores and pharmaceutical and hi-tech companies.
And it is not only being able to compete with the e-commerce giants that has forced some of these companies' hands. Risk has played a major role too, following a number of high-profile disruptive events in the early part of the decade, such as the Thai floods and Japanese tsunami.