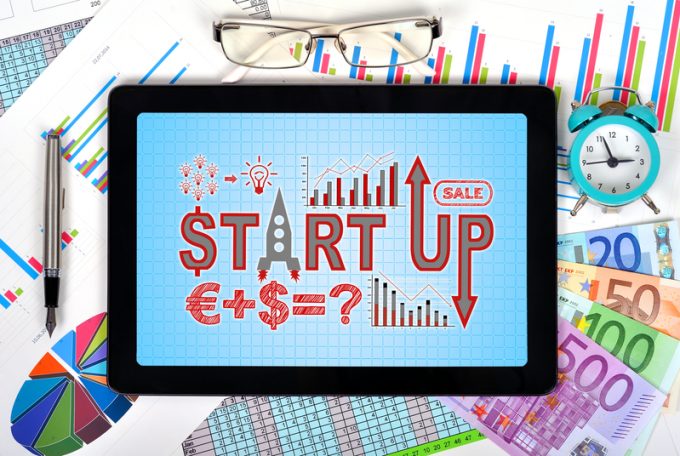 Covid has yet to squash the venture capital sector's love affair with logistics – but chickens could come home to roost for digital forwarders relying on "subsidies".
When the pandemic first hit, the sudden economic squeeze was expected to sort the wheat from the chaff in the log-tech start-up world, with new funding becoming scarce for all but the most successful players in an increasingly crowded market.
However, the reckoning is yet to materialise, according to Dynamo Ventures partner Santosh Sankar.
"There are start-ups that don't necessarily have the best business models," he said on a webinar by Freightos. "And, as Covid set in, I thought this would be the year of reckoning, but it hasn't happened yet.
"If anything, supply chain investments have continued to be strong, relative to other sectors, so the capital spigot is still open."
Based in Tennessee, Dynamo is an early stage investor specialising in supply chains and mobility, with a portfolio that includes freight start-ups such as Sennder, Leaf Logistics and Steam Logistics.
Mr Sankar said venture capital "loves the logistics space", as the industry is so big, with many sectors and, with relatively low digital penetration, offers disproportionately high venture returns – "There's ample room for many winners," he added.
However, Mr Sankar noted how, for some intermediaries such as digital brokers and forwarders, venture capital was "subsidising their margins and business models".
He added: "There's a frustration where start-ups undercut them, because they're just funded by venture capital. It's frustrating because they're basically giving away business, which they [traditional forwarders] can't do.
"And that's where I think, at some point these decisions are going to come home to roost. Because if you're a digital broker or forwarder, at the end of the day, why does technology matter?
"It matters because you need to increase margin per head, and the efficiencies of technology should allow you to ultimately do more with a lot less."
On the other hand, in the case of Amazon, Mr Sankar reckons, it was dividing the logistics industry and forcing it to adapt at the same time.
"I think 'big logistics' and Amazon has had a very contentious relationship over the past five or ten years, and it's only going to get worse," he noted.
For example, he said, behind closed doors some logistics executives say Amazon is the best thing to happen to the industry, while others are "putting revenue limits on them and hiring entire sales teams to diversify from them."
By questioning how freight is routed on particular lanes, for example, Mr Sankar said Amazon was "asking the right questions" and creating a forcing-function, whereby established companies could no longer "rest on their laurels just because they've had a customer relationship for 30 years".
Indeed, Mr Sankar also reckons Maersk's move to become an integrator is a "great example" of a big logistics company that saw the change coming and is proactively diversifying its business model.
"I'd be shocked in the next decade if you don't see Maersk alongside UPS, FedEx, and DHL when we talk about the big global supply chain names."