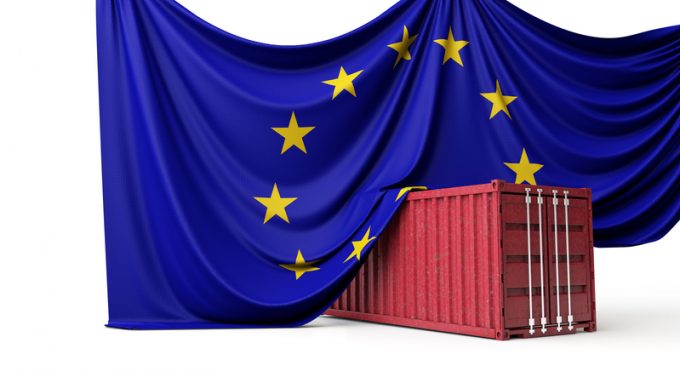 The European Commission (EC) is calling for proposals for transport infrastructure projects, after it launched Connecting Europe Facility (CEF) for Transport programme, which makes available more than €5bn in funding.
The money will support projects across all EU member states along the Trans-European Transport Network (TEN-T), primarily targeting railways, intermodal rail road terminals, multi-modal logistics hubs, inland waterways and maritime and inland ports. The projects will help the EU meet its European Green Deal objective of cutting transport emissions by 90% by 2050. Projects reinforcing the Solidarity Lanes will also be eligible.
Transport commissioner Adina Vălean commented: "We are making available over €5bn in projects that will increase the sustainability of our overall transport network. In light of Russia's war of aggression against Ukraine, the call will also support projects to modernise border crossing points so as to facilitate the transport of goods between the EU and Ukraine along the Solidarity Lanes – the lifelines for Ukraine's economy."
The Commission underlined that "these challenging times" have also reinforced the importance of having an efficient, seamless, well-connected European infrastructure network.
Projects funded under this call will contribute to the creation of an interconnected multimodal transport system for both passengers and freight. The objective is "an affordable, reliable and effective rail network, improved inland waterways navigation and infrastructure in maritime ports, a balanced interconnection between different modes of transport, and increased automation and interoperability for greater efficiency and safety along the entire transport network".
As recently as June this year, the Commission announced EU investment totalling €5.4bn to support some 135 transport infrastructure projects across the continent.
Several projects will boost the EU's railway network, including cross-border links and connections to ports and airports. Rail infrastructure projects located on the TEN-T Core Network and selected for funding include the Fehmarn Belt tunnel, which will link Denmark and Germany.
Another key project will see the upgrade of the existing rail-road transhipment terminal in Haniska pri Košicich near the city of Košice in Slovakia. The upgrade will make it easier to move freight between rail and road, and to adapt the railway gauge so that trains built to use gauges of a different width, including that used in Ukraine, can be accommodated.
Other projects will reinforce maritime navigation through the upgrading of basic port infrastructure and the installation of on-shore power supply. Ports will then be in a position to help docked ships reduce their emissions.
Projects to improve inland waterway transport include the Seine-Scheldt cross-border waterway connection, which will help create a cross-border inland waterway connection between France and Belgium.
Rolling out Intelligent Transport Systems on certain sections of the road network will improve road safety and create secure and safe parking infrastructure for heavy goods vehicles in Spain, Romania, France, Hungary and Italy.