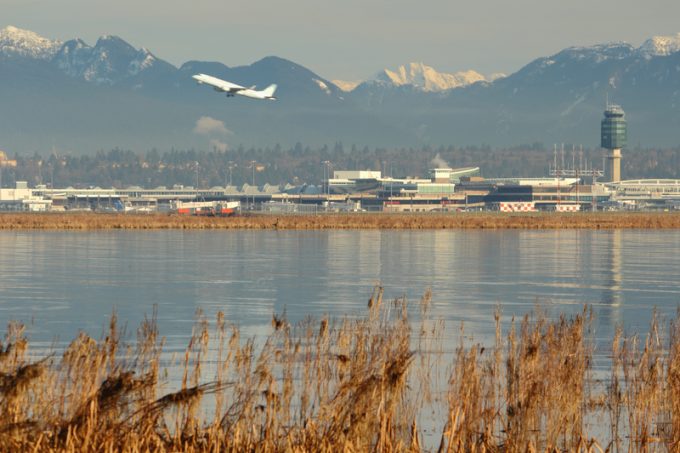 As with most airports, 2019 is going down as a year more-or-less to forget, in terms of cargo growth at Vancouver International Airport; after a buoyant 2018, the momentum stalled. 
Jason Tse, manager, commercial leasing – cargo at the airport authority, said: "2018 was really good; 2019 has been a little bit of a challenge, which is probably reflective of the global situation.". 
For most west coast gateways, the inbound sector from Asia has been the 'Achilles heel' this year, owing to the slump in US imports from China, but in Vancouver the inbound flows have been hurt less, according to Mr Tse, although transit traffic from China to the US was down. 
Westbound traffic fared worse: US exports to China, such as cherries from Washington state, were predictably weaker than the year before, but Canadian exports have also faced headwinds.
Canadian cherry exports were down, due to a weaker crop, while shipments of beef and pork were hit by an import ban in China (which was lifted in November, after a five-month embargo). And farmed salmon exports declined, attributed to Norwegian competitors flooding the market in response to an algae bloom, and this year's wild salmon run came in at only about 10% of what had been expected. 
Arguably, the slowdown in traffic has eased the pressure on warehouse capacity. Forwarders have reported problems finding sufficient space. 
The airport is building. A couple of developments are due to be completed in the first half of the coming year. The Canadian Border Services Agency is expanding its inspection facility and bringing in new x-ray equipment that can scan full ULDs. This will bring a significant boost to its screening capacity, Mr Tse remarked. 
Vancouver International is expanding its international passenger terminal and some cargo development is coming in its wake. Beneath the passenger facility, there will be space for tail-to-tail transfer freight that otherwise would have to be taken to the cargo terminal.  
Air Canada is the primary operator, in terms of ramp transfers. The airline is beefing up its capacity at the airport, putting in a bigger cooler and taking out its old material handling system. 
These developments are welcomed by cargo firms, but a number of them would like to see new warehousing capacity. However, these aspirations have to be kept on ice for the time being. The airport authority is working on a land development strategy that will include facility development, Mr Tse said, but actual construction is years away. Development would get under way in the next five to 10 years, he added.  
Some fear that this may be too late to take advantage of looming opportunities, especially the potential of e-commerce.
Stan Wraight, president and CEO of Strategic Aviation Solutions International, has argued that Vancouver should position itself as a gateway for international e-commerce flows into the US. Only five US airports are currently designated as gateways to handline international e-commerce imports, which offers a golden opportunity for Vancouver to step into the gap, he said. 
US imports of e-commerce merchandise have gone through the roof since the de minimis limit for personal duty-free imports was raised from US$200 to $800. 
"We don't have a lot of insight how much e-commerce is coming in," Mr Tse said, adding that he certainly sees scope for growth in Canada, noting that e-commerce has a market share of 7% in the country, as opposed to 22% in China and 18% in the UK. 
Northbound, the USMCA agreement to replace NAFTA augurs well for larger flows through Vancouver, as the tax-free limit for Canadians is set to go up to C$150 (US$113), he said. 
But, unlike its neighbour, Canada has made headway in free trade agreements, opening the door to further trade flows, he added. 
"There are big opportunities in South-east Asia. That's probably the next big growth market," he said. 
Flows to the US stand to gain from a pilot programme, under which the US Transportation Security Agency screens cargo coming through Vancouver first. This offers the chance to grow traffic to the Pacific north-west and northern California, Mr Tse said. 
Other possibilities are on the radar.
"We've been looking at CEIV," he said, but there are no concrete plans to pursue this at this point in time. 
Those eager to grow would like to see a greater sense of urgency at the airport.