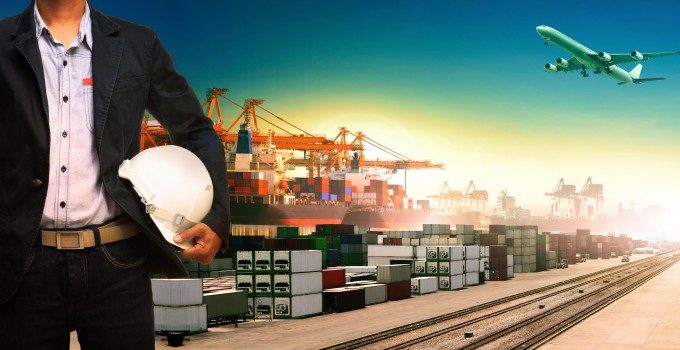 Over the past few years it has been common to see major express operators transform themselves into so-called integrators and take market share from freight forwarders by offering customers logistics and supply chain management services.
But in South Africa, one 3PL has launched an initiative that could see it win major market share from express operators – by providing last-mile deliveries to e-commerce consumers.
UTi Worldwide, which has seen its financial results under the microscope in recent days as it struggles to recover from long-term economic woes, has looked to turn around its under-pressure South African business and developed an innovative network of lockers to serve the country's burgeoning e-commerce sales.
The US forwarder has long had a strong presence in South Africa, especially serving some of its largest mining companies, but this business has declined over the past couple of years as commodity exports faltered. In addition, a weakening South African rand has hit the firm's bottom line returns from the country.
Partly in response, as it searched for new revenue streams, over the past six months it has been building a network that earlier this year UTi Worldwide chief executive Ed Feitzinger described as similar to the Amazon locker concept.
This week the company formally unveiled the first of 450 planned ByBox shipment lockers in suburban Johannesburg.
UTi Distribution managing director Greg Saffy said: "When shopping online, the customer simply selects the UTi ByBox delivery option instead of a home address or PO box.
"When the purchase is delivered, the customer is notified by SMS or email and enters a code at the ByBox to collect the parcel. Customers can also send parcels from the UTi ByBox using a prepaid UTi Pak in various sizes."
Earlier this year, when presenting 2014 full-year financial results, Mr Feitzinger had explained the concept to investors as a way of illustrating some of the ways that he was looking to turn the business around.
"People can't do last-mile delivery in South Africa because there isn't really a home delivery system. There is no UPS or FedEx that goes to your house in most places in South Africa.
"We've reused the trucks that we use during the day for B2B, to do B2C to the safer neighbourhoods. We're putting lockers all around South Africa and we think we'll own last-mile and really enable what's been a fairly dormant ecommerce market to take off. And we hope to have a compelling market share in that business there. So that's another great growth opportunity that's right on the horizon," he said.
The company said it would look to place ByBoxes in locations such as retail centres, business parks and university campuses, and will use its experience in South Africa as a yardstick for how well the concept may work in other emerging markets.
UTi Contract Logistics & Distribution president Keith Pienaar said: "The UTi ByBox is a great option for retailers and their customers, particularly in emerging markets, where home delivery may not be faster, better or cheaper."