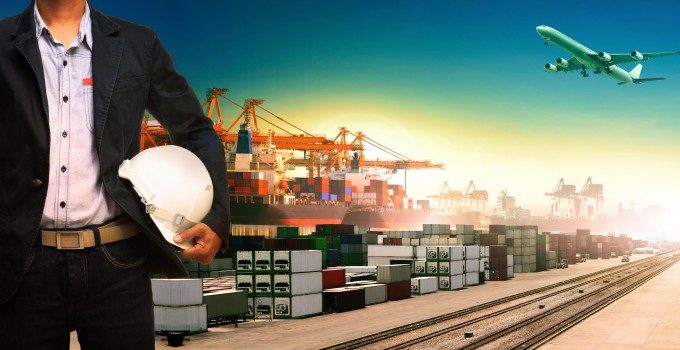 Well, it looks as if the air cargo industry has finally got the high-level recognition it has been demanding for years.
The International Air Cargo Association (Tiaca) managed to entice not just the commerce and freight-loving Mayor of Atlanta, Kasim Reed, to speak at its biannual shindig in Atlanta, but it also managed to pull off the coup of getting the US Secretary of Transportation, Ray LaHood, to make a key note speech – no mean feat some 34 days before a presidential election.
Not only that, but the industry also got some warm and welcome words recognising its importance to both the economy and jobs market from Mr LaHood.
"We are committed to your industry – because what's good for air cargo is good for the US economy," he said. "A strong air cargo industry expands international trade and contributes to job creation and prosperity at home. Air cargo is a $60 billion industry that puts people to work."
This was music to the ears of Tiaca and Iata, which have long complained that governments fail to recognise the value of the industry's contribution to world commerce.
And Mr LaHood didn't stop there, linking the industry to President Obama's goal of doubling exports by 2015. "In order to accomplish that goal, we need a thriving air cargo industry to help America's leading industries move their products to market quickly and efficiently."
A full transcript of his speech can be found at the DOT's Fastlane blog
Meanwhile, the smooth and affable Mayor Reed joined the theme. "I've made it a personal priority to make progress in the international air cargo arena."
The forum was certainly more refreshing than many air cargo events of late. A panel of CEOs, moderated by Ali Velshi, chief business correspondent at CNN, may not have elicited any new information but marked a change of format for the industry, although possibly the inclusion of Coca Cola, handy for Atlanta, but not a user of air freight, was a little wide of the mark.
Perhaps the most notable point was that Mr Velshi was not particularly well acquainted with the industry, a pity for a moderator, but, on questioning from American Shipper magazine admitted that the logistics industry was largely ignored by the mainstream business press unless there was a security issue 'or a hurricane', and he agreed that CNN should try to increase its coverage of this hugely critical sector.
The sense of outreach didn't end there. Tiaca had managed to gather together the Secretary General of ICAO, as well as representatives from the Department of Homeland Security,  and Customs and Border Protection for a panel discussion on security. Questioned by a knowledgeable Brandon Fried, head of the US Airforwarders Association, they explained the processes that had bought the industry to its current state. While it may not have been the most riveting discussion, it was again refreshing to hear those who have been instrumental in determining the security regulations for the industry, and how they proposed to work with the industry in the future.
The one issue, perhaps, that divided the panel was on the subject of whether there should be the same regulations governing freighters and passenger aircraft. While the fourth panel member, Lufthansa Cargo's chief, Karl Ulrich Garnadt asked: "How can I explain to my freighter pilots that they deserve less security than their passenger colleagues?"
John Sammon, from the Department of Homeland Security, responded that the DHS had to look at the difference between several hundred people and just one crew. "From a regulators and legislative angle there will always be a higher level of security on passenger planes."
Mr Garnadt was visibly angry.
All in all, it was a good start to the money-making and networking event that is the Tiaca exhibition, and possibly marks a new turn in the story of the embattled air freight industry. It has achieved its aim of becoming – if not a lobbying force – a recognised industry.
Whether, of course, the soothing words from the US Secretary of Transportation will be a policy continued after 6 November, is up for debate. But it is certainly a good start.