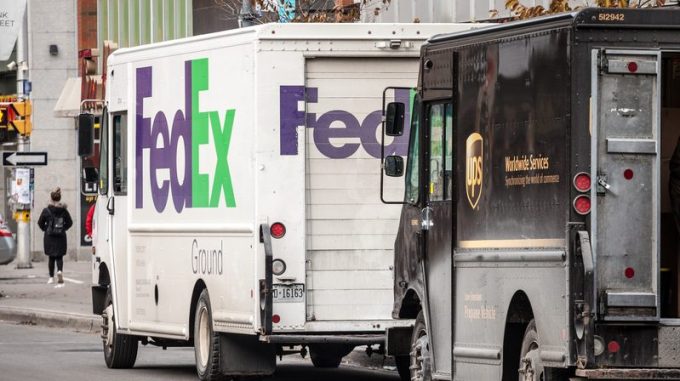 UPS is considering a same-day parcel service in its home market.
Management sees a new opportunity, but there are obstacles: one critical question is whether the service should be by unionised UPS drivers or subcontractors.
At a recent investors' day, UPS revealed it was examining the viability of same-day parcel services.
CEO Carol Tomé said the integrator had been doing pilot studies and added: "We have a team of people looking at it."
Cathy Morrow-Roberson, founder and head analyst of Logistics Trends & Insights, said the rise of e-commerce, and UPS's increasing focus on small and mid-sized customers in this space, made a same-day delivery solution an important addition to the integrator's portfolio.
FedEx already had a same-day service and was, reportedly, working on refining it, while UPS had some way to go to get there, she said.
"I don't see UPS's network set up for same-day across the US. In some locations – yes, but not across the country," she added. "It can't offer this nationwide including rural areas.
A same-day operation would also require a technology platform, which UPS does not have at the moment, she said. It would either have to make an investment or use a platform provider, like Bringg.
A major question is who would be performing the deliveries. Ms Tomé said the company could go outside its own driver pool for this.
Given the costs of final-mile operations and the margins on which most e-commerce providers operate, this is a critical aspect, said Ms Roberson. She reckons it's more likely that UPS would go for a crowd-sourced provider.
This raises questions about the position of the Teamster union, as unlike FedEx, UPS has a unionised work force. The union has been opposed to the company's use of the US Postal Service for the final-mile delivery of its SurePost domestic service.
The company has shifted a rising portion of this traffic to its own network wherever destinations are on the route of their own drivers, but a portion of it remains with the postal agency.
UPS has been increasingly using drivers with their own vehicles – internally referred to as 'personal vehicle drivers' (PVDs) – since 2015, when they were brought in for the peak season. The practice was cemented in the labour contract of 2018, which essentially allows UPS to use PVDs for the peak season, with the caveat that it has to give priority to union staff.
In last year's peak season, UPS used 39,000 PVDs, which management estimated produced savings of about $92m. In an earnings call in February, Ms Tomé said the model had worked well and the company would "lean into this as we think about peaks of the future".
"UPS could potentially partner up with Roadie," suggested Ms Roberson. Through its Strategic Investment Fund, UPS has invested in the crowd-sourced delivery platform, which already offers same-day deliveries around the US, she noted.
However, the use of PVDs has been criticised by some drivers and former UPS managers, who argue that this could erode the UPS brand image. The loosening of regulations governing drivers' appearance – notably beards, hairstyles and visible tattoos – indicates that management has a less stringent view on this.
At the UPS investors' event, the issue of same-day service and its ramifications figured only peripherally and towards the end of the session. Much of the discussion was about the company's guidance for the coming three years, which most analysts found too cautious, in light of the market outlook.
Observers have noted that Ms Tomé, who has a financial background, has a reputation for caution. The combination of this and her strong focus on margins suggests a carefully planned approach to a same-day venture, with a close eye on costs, which would favour the outsourced final-mile model.