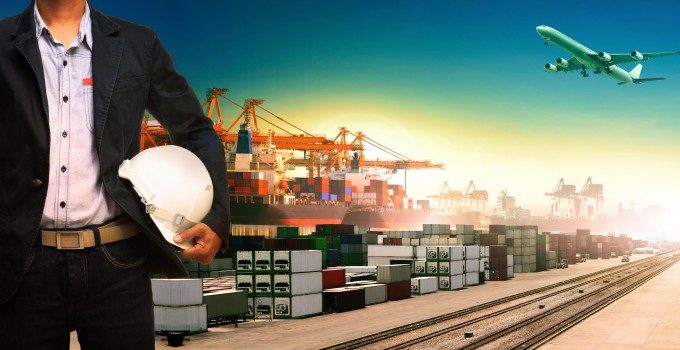 Despite yesterday's headline-grabbing excuse from UPS, blaming poor weather for a first-quarter result that saw operating profit fall $106m to $1.5bn, its international business looked more interesting.
A strong performance was buoyed, said the company, by its ability to offer customers a range of shipment options including ocean, and its diversification from a reliance on large hi-tech and military customers.
However, it said, there was room for improvement in airfreight.
UPS saw growth in freight, ocean and supply chain, while the international segment's operating margin rose 14% on daily volume growth of 7.9% – although yields were under pressure.
Scott Davies, CEO, said: "Tonnage is up, we know that, the yield is really kind of still pressured. And when I say that, what I mean is, a few quarters ago I talked about concentration in hi-tech and military, and making sure that we try to diversify through that.
"The team is doing good job … in some lanes the markets still are tough to actually get the buy sell … right. We're very, very happy with the ocean product, with the brokerage product, with the North American air freight products. We're very focused on, and have some projects in the pipeline to up, air freight – so we continue the momentum there.
"So we feel like we're hitting on three of the four cylinders, with the fourth one being worked on in a pretty good way right now."
Jim Barber, president UPS International, noted that the company was seeing more demand from medium-sized customers, which had offset some decline from the major ones.
"In 2012 we changed how we interact with our middle market customers across our international business… Our middle market acceleration we've seen in the last couple of quarters and … our middle market is now outpacing some of our larger gold enterprise accounts. And then the other thing that's going on … is the hi-tech industry, and those product launches have kind of laid down."
He noted that in Europe, where UPS has seen significant growth, the economy was picking up and customers were quick to update supply chains.
"So [in] some of the big supply chains around the world, the customers are trying to optimise their networks. We work with them to do that, so the zones move, the distribution patterns move, so our trans-border growth in Europe, a lot of that was to support moving distribution patterns that shorten up zones.
"That affects the yield of the package, but our job is to create the margins in the new networks. [Customers are] moving from small package … to airfreight, and airfreight to ocean, and ocean to a domestic on another continent. So our job is to be ready for that and be one step or right in lock step with them.
"We don't run a pure freight network, it's a hybrid and we've got a lot of options, depending on how the customers choose to come to us."
Kurt Kuehn, CFO, added: "In forwarding, shipments and tonnage increased while market conditions drove revenue per kilo lower. The ocean forwarding and brokerage businesses both experienced solid revenue gains and improved profitability."
UPS also revealed that it had no plans to add to its European fleet – no doubt a relief to many of the operators supplying it with lift.
Mr Kuehn said: "The airline finished purchasing 767s last year … and I think at least as far as the foreseeable future in concerned, we don't expect any major capital additions."
UPS also followed FedEx's recent call for greater trade liberalisation, by urging the US Congress to pass a trade promotion authority bill (TPA).
"We strongly encourage swift passage of TPA, as there are currently three important trade packs pending that provide real economic benefits and TPA will clearly increase their chances of success," said Mr Davies.
"The expansion of global trade is an important catalyst to the UPS growth strategy."
More results are here, and for  details of the earnings call, see SeekingAlpha here.