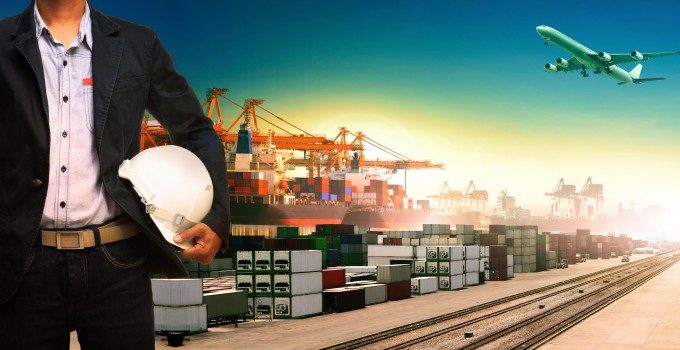 It seems mean to list all of Lufthansa's woes. No one wants to kick a man when he's already down.
Having said that, The Loadstar knows of quite a few carriers out there who would certainly like to kick Lufthansa while it's down.
Call it playing to the crowd, if you must – but here goes. It's been an "annus horribilis" to quote the Queen of England (who incidentally, wasn't commenting on Lufthansa at the time.) And it's only April.
First, in common with all the EU carriers, came the EU's ETS, a horribly expensive initiative which seems likely to trigger a trade war.
Next, of course, came Volga-Dnepr's market-stealing acquisition of struggling Air Cargo Germany, effectively giving the Russian carrier, or rather its scheduled sister, AirBridge Cargo, fifth freedom rights out of Germany for its US strategy. Lufthansa must have been hoping that Air Cargo Germany would just go under, leaving the market in its expensively capable hands. But instead, the German antitrust authorities ruled that Volga-Dnepr was able to take a minority shareholding.
Local forwarders have been delighted. Although they are aware that ABC's services will come at a higher price than the rock bottom (and unsustainable) offering of Air Cargo Germany, they are hoping it will still be cheaper than Lufthansa's eye-wateringly expensive – but admittedly high-quality – service.
Then, of course, came the Russian problem. Not content with merely postponing Germany's proposal for bilateral open skies, some two days before LH was due to launch its summer schedule, Russia denied it approval for 11 freighter services to overfly the country. AeroLogic failed to get a single flight approval. While this has been put down to Russia retaliating over the ETS, sources in Russia suggest that lobbying by LH's bete noir, Alexei Isaikin, may have had an impact too. Cost: millions of euros.
And now, of course, there's the night flight ban. And there's no chance of a reprieve on this one. Frankfurt can no longer cater fully for the cargo industry – and for its major customer. Cost: €40 million.
So, what of the notion that LH Cargo will give up its freighter fleet if the decision was upheld? Total codswallop. Apparently, that story came about when a German journalist pressed CEO Karl Ulrich Garnadt on hypotheticals and then twisted his reply. There is absolutely no chance that LH will sell its freighters, The Loadstar is told. After all, despite all the setback, LH Cargo is still looking to net a nice operating profit of €200 million, if last year's figures are anything to go by. It's not the end of the world.
LH is being fairly sanguine about the ban. An efficient (of course), and friendly spokesman shrugged off the run of bad luck. "We're not surprised about the court's decision. The signals were there." He added that at least the fourth runway was safe, and that the ruling suggested that there was a tiny, tiny sliver of hope. "It specifies flights being 'close to zero', not 'zero'. But we think that probably will end up meaning 'zero'," he concluded.
So what's plan B? Basing the freighters at Cologne didn't work. The customers didn't like it. LH had to cancel some Chinese services when the ban was first enforced, as the times didn't work out (although happily, as it happens, there wasn't much cargo at the time). Other German airports don't work for Lufthansa, which understandably wants its freighters and belly capacity at the same airport. Apparently there is a little room for manoeuvre at Munich, but that too has restrictions. Frankfurt-Hahn, delightfully free of bans, is 100 km away from the Mother Ship, and would require more than 50,000 lorry movements a year to carry all the freight.
There's nothing for it. The freighters will have to stay at FRA, and be under-used. Productivity will go down. (Although that can't be so much of a hardship with fully paid for MD-11Fs.) And no doubt LH is thinking hard about its potential 777F order, expected in 2014. "We just have to work within the constraints we have. We still have a good schedule, but it is less attractive," said the spokesman.
Now, here The Loadstar needs to issue a disclaimer. Next week, along with Airline Cargo Management, The Loadstar is off to Chongqing to work tirelessly on your behalf talking to the airport, Chinese logistics officials, hi-tech companies and so on. Fair enough, you may say. Well here's the thing. Lufthansa Cargo's paying. (It's got a new freighter service there – assuming the beleagured company has no more unexpected challenges to deal with.) Just thought you should know. And The Loadstar is now off for the Easter break. We'll be back on Tuesday. Happy holidays!