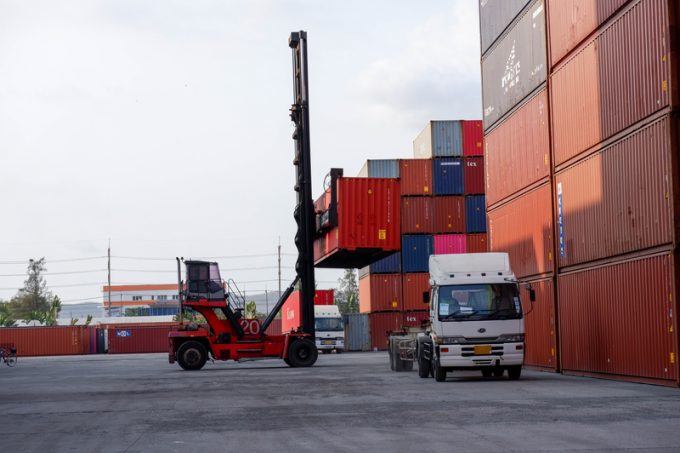 As warehouse space in the UK becomes increasingly scarce, as imports are expected to pile up, shippers and their freight service providers are likely to increasingly look for off-dock container storage options.
The UK Warehousing Association (UKWA) and supply chain advisory firm Bis Henderson Consulting have launched a joint service to help out.
According to recent UKWA research, the UK could run out of warehouse space for new imports within as little as a fortnight.
And in a survey published this week, it estimated that with around 1.2m pallet spaces currently available nationwide, and container imports through Felixstowe, London Gateway and Southampton expected to amount to 50,000 teu a week over the next month, there will be a need for space for some 750,000 pallets a week.
In response, the UKWA developed an Covid-19 Emergency Space Register, updated on a weekly basis, and chief executive Peter Ward told The Loadstar recently that cargo owners should first look at this to find storage for incoming goods.
When The Loadstar first reported the register initiative at the beginning of this week, it comprised a two-page PDF. Three days later, it runs to five pages.
However, given that warehouse capacity is narrowing by the day, UKWA has also begun to identify off-dock areas where laden containers can be stored until new warehouse capacity frees up.
"It is imperative that we are able to respond to a crisis situation where there is no more fully serviced space to be had until warehouse capacity is released as the country exits from lockdown.
"Accordingly, we are working with Bis Henderson, a long-standing associate member of UKWA, to offer an off-dock solution for full container storage. Off-dock space will be identified and collated by UKWA and shared on its emergency space register, UKWA members will provide both the space and the 3PL service, operating under UKWA's recognised terms and conditions," he said.
"Some cargo may well have missed its season now and not be required for another 12 months, but most will need to be ready to move as soon as restrictions are lifted. Flexibility, agility and traceability along with secure storage, will be key," he added
Bis Henderson chief executive Andy Kaye explained: "The off-dock storage options identified so far offer all the usual benefits of quay side accessible storage, in terms of stock visibility, container accessibility and high levels of security, but delivered at a cost-effective price point, designed to reflect the longer-term nature of the required solutions."