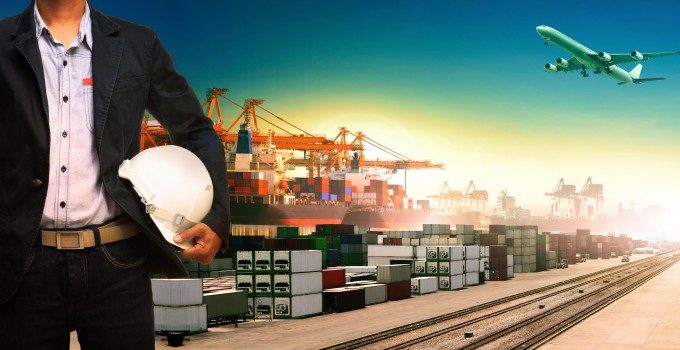 The UK's freight community has unanimously backed the findings of the Airports Commission, which today came out in favour of a new runway at Heathrow.
Expansion at Heathrow would allow the airport to double its freight capacity to 3m tonnes. In addition, a new runway at the UK's only hub airport would generate up to £147bn in GDP over 60 years, deliver more than 70,000 new jobs by 2050 and allow carriers to add about 40 new destinations, the commission found.
It will cost £17.6bn, to be footed by the private sector.
The report says a new runway is "critical to British trade and manufacturing, particularly in highly technical industries such as pharmaceuticals".
It adds: "In 2014, the total value of tradeable goods carried through UK airports exceeded £140bn. With the world economy's centre of gravity moving eastward and global supply chains becoming more complex, air connections will be ever more important in establishing access to key export markets for UK firms."
Heathrow has recently put more focus on its freight operations, appointing Nick Platts as Head of Cargo.
"I am excited," he told The Loadstar this morning. "This is great for Britain and for industry. It gives me more opportunity to talk about the importance of cargo. I've been to see Schiphol and Brussels, and now I am going to try to put the UK front and centre of the global economy."
He said the airport would begin with freight process improvements, consider infrastructure changes and consult with forwarders. It will finish its cargo review, supported by research from Seabury, by the end of the summer.
Mr Platts said the job so far had been "even better than I expected". He added: "I was expecting the industry to come after me with criticisms and complaints, but they have been really positive and I've been pushing at an open door."
It is now two and a half years since Sir Howard Davies was commissioned to lead an investigation into the best way to increase the UK's airport capacity, but told only to release his findings after the UK's election. After looking at proposals including a new airport in east London, extending a runway at Heathrow or adding a runway at Gatwick, the freight community's preferred option of a new north-west runway at LHR was chosen.
However, while the recommendation includes curbs on noise, a night-time ban between 11.30pm and 6am, no further capacity increases, a commitment on air quality and a provision of opportunities for local communities, lack of political will remains a big threat to the UK's aviation sector.
One source at Heathrow said: "We are not gleeful and there's no victorious tone here today. We are not anti-Gatwick, but we have always argued that this is right. It's now up to the government to make it happen.
"The fact that the UK hasn't been able to agree on this issue since the 1970s tells its own story, but the economic benefits are clear; the trade benefits are clear.
"It's just about the politics – how much sway does Boris [Johnson, Mayor of London and anti-LHR expansion] have? But the government has a mandate, they are currently dishing out a lot of poison before the next election anyway, so they might as well do this now."
Robert Keen, director general of BIFA, the UK freight forwarders' association urged the government to act.
"Over the past decades, successive UK governments have shown a singular lack of vision in the face of a massive surge in air transport and consequent pressure on airport infrastructure in the South-east.
"BIFA's hope is that the recommendation delivered in today's report moves things forward in regard to getting started on an expansion of UK aviation hub capacity.
"It is now time for everyone, including politicians of all parties, to pull together in the national interest and support the bold plans to expand and improve airport infrastructure at Heathrow in order to maintain the UK's position as Europe's most important aviation hub."
The Freight Transport Association added its voice to those calling for politicians to act in the national interest.
"Heathrow is a world-class air cargo hub, and it is vital that is it able to expand to meet the demands of UK importers and exporters to enhance connectivity to emerging overseas markets," said Chris Welsh, director of global and European policy.
"Additional capacity at Heathrow is critical to allow importers and exporters to access new and emerging markets in Asia, South America and the Indian sub-continent. FTA urges the government to take on board these recommendations and act quickly."
The report was also welcomed by the Chartered Institute of Logistics and Transport, the Confederation of British Industry, pilot unions, airlines and Let Britain Fly.
The sole naysayer appears to be the Mayor of London – and now, more significantly, a West London MP. Mr Johnson cut a lonely voice today with a vitriolic press release calling the plan "catastrophic".
His aviation adviser, who according to his only publicly available biography (in social etiquette guide Debretts), has no experience of, or connection to aviation, warned that the decision could result in "increased incidence of stroke and heart disease".
The government has yet to make an official statement, but has no obligation to follow the recommendation of the £20m study. In answer to a question in the House of Commons, prime minister David Cameron said he would read the report and make a decision by the end of the year.
The commission, however, said it "urges the government to take an early decision to ensure that new capacity is put in place as soon as possible and the UK's position as Europe's most important aviation hub is secured".