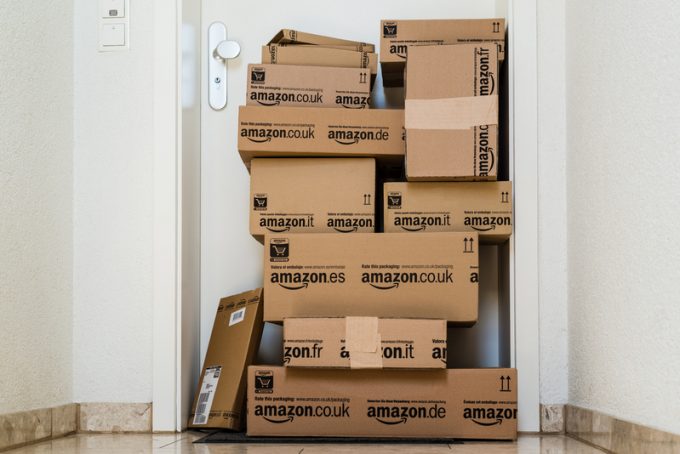 The so-called "gig" economy has again come under attack with the GMB Union initiating legal proceedings against haulier UK Express.
It says the action is on behalf of UK Express drivers delivering Amazon consignments, and follows GMB's recent win against Uber, which resulted in drivers winning basic workers' rights, including holiday pay, rest breaks and a guaranteed minimum wage.
The union, which has also lodged a case against DX Group, claims Birmingham-headquartered UK Express's drivers fall into the same category as Uber's and should be entitled to the same rights.
This would include 5.6 weeks paid holiday a year, the national minimum wage of £7.50 per hour for over-25s from April, paid rest breaks and whistleblower protection.
GMB legal director Maria Ludkin said the drivers delivering for Amazon – like Uber and DX drivers – could not be classed as other than employed.
The union says Amazon imposes control on drivers' routes, sanctions them for "poor performance", requires them to pay for van hire and provide 15-days-per-month availability – with money deducted if they cannot work, and limits them from working for a competitor.
"We don't get to pick and choose which laws we adhere to and which we don't like the look of," said Ms Ludkin. "Employers might not like paying the minimum wage or giving their workers the protections they're entitled to, but I'm afraid it's not optional.
"UK Express deliver for some of the world's largest companies, in this case Amazon."
Ms Ludkin said "fake" self-employment was costing the treasury and the economy millions of pounds a year while "trapping" people into "in-work poverty".
She added: "This is a much wider issue than individual companies like UK Express or Uber; this is about employment in 21st century Britain. GMB will never stand by and allow this sort of status quo to continue – this won't be the last case we bring."
Nigel Mackay, a lawyer in the employment team at Leigh Day, which is handling the case, said the firm believed UK Express drivers were workers being denied their rights.
"Drivers are also being fined if they can't work, even when they have good reason," he added. "We believe this is unlawful.
"UK Express is paid by Amazon to deliver its parcels. We believe Amazon should require its contractors to provide workers with their legal entitlements, including paid holiday and national minimum wage, and to stop fining staff if they are unable to work."