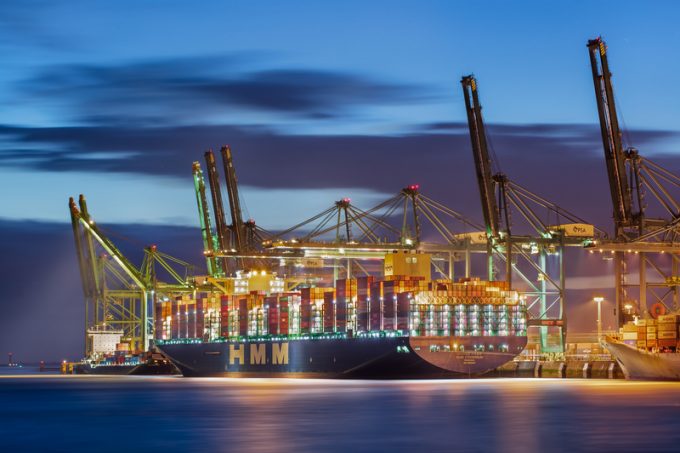 The South Korean government should not rush into selling off its stake in flagship liner operator HMM, because of the fall in container freight rates, said minister for oceans and fisheries Cho Seung-hwan.
His comment marks a u-turn from his position in August, when he told president Yoon Suk-yeol HMM had normalised its operations and the government should sell its shares in the company.
Like many other liner operators, HMM achieved record-high earnings in 2020 and 2021, as container freight rates soared and ports became congested, due to Covid-19.
Since then the situation has reversed, with freight rates, particularly to the US west coast, falling for the past four months, leading observers to suggest that the good times have ended amid global economic uncertainties.
Stock analysts have already predicted lower earnings for HMM in H2 22 as the Q3 peak season has been disappointing. Investment bank Nomura warned today, according to TradeWinds, that HMM is likely to be making operating losses in the second half next year, and could post FY net losses in 2024.
Last week, Mr Cho said it would be necessary to see how HMM weathered the market correction before deciding on selling state shares.
The stake, held by Korea Development Bank (KDB), Korea Ocean Business Corp (KOBC), Korea Credit Guarantee Fund (KODIT) and National Pension Service, is 52%, but convertible bonds that mature next year could raise this to 74%.
KDB became HMM's main shareholder after a debt-for-equity swap in 2016, after the company encountered financial trouble.
There was speculation that the state's interest in HMM could be offloaded in due course, after KDB, which also owns more than 50% of Daewoo Shipbuilding & Marine Engineering (DSME), picked chaebol Hanwha Corp on 26 September to buy just over half the shipbuilder's shares.
KDB's recently appointed chairman, Kang Seok-hoon, also said last month that HMM should be sold quickly.
However, Mr Cho said HMM's situation is different from DSME's. He explained: "Privatising HMM requires time to verify that it can be resilient even during a recession. With the market also slowing down due to easing port congestion, we have to evaluate the effectiveness of HMM's strategy of expanding its fleet to 1.2m teu by 2026.
"Wouldn't it be necessary to go through a recession to see if our shipping industry is competitive? With HMM's fleet size of 1m teu, it's difficult to be self-reliant, and the company may need at least 2.5m teu to be competitive. We have to wait a little longer [to determine whether there is a need for continuing government support]."