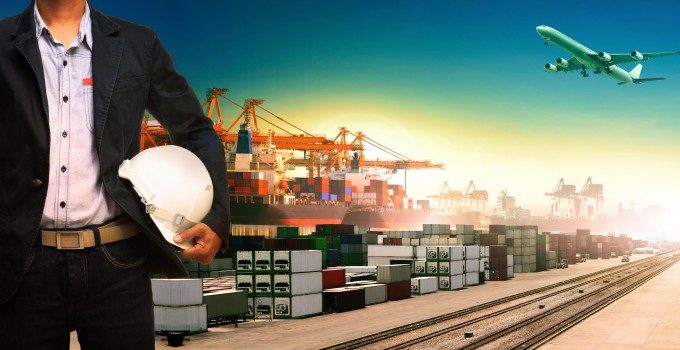 Despite much debate within the air cargo industry about the emergence of Asia, and especially China, as a consumer market, analyst Brian Clancy believes Asia to North America is still vital to the industry..
He told delegates at the Executive Summit of The International Air Cargo Association (Tiaca) in Istanbul that this route still accounted for 16% of the intercontinental market measured by FTKs and 28% by revenue in 2013. The respective figures for Asia-Europe are 14% and 26%.
These two inbound "magnets" were still going to be huge over the next 10 years, said Mr Clancy, MD of Logistics Capital & Strategy. Yet modal shift was likely to continue, he added.
Airlines would lose their insurance or risk management role as shippers accessed more data and grew better at forecasting their requirements, he predicted. Customers would rely less on speed, even for supply of spare parts or to move products that were sold for promotional reasons in a very narrow time window.
Logistics Capital & Strategy has carried out an analysis of origin and destination markets. Mr Clancy said the fact that China's airfreight exports were shrinking – despite its rapid GDP growth – showed how traditional definitions of "developing" and "emerging" economies were outdated.
He said economies such as China, Hong Kong, Korea and Taiwan were dependent on re-exports or supply of finished products. Mexico and, in eastern Europe, the Czech Republic, Hungary and Poland, were also in this category.
What the consultancy classified as "old emerging" markets, such as Brazil, India, Indonesia, the Philippines and Russia, "will always have a future," Mr Clancy said.
New and "almost emerging" markets included Turkey, South Africa, Vietnam, the Gulf states and many more examples in Africa and Latin America.
It was the import pull, not the export push, that drove airfreight flows, he said. Applying different multiples to forecast GDP growth according to region and product segment, Mr Clancy arrived at an annual growth rate of 3.5%.
While this was below the historical average of 5-6%, he said his message was "not one of doom – I'm still optimistic".
More capacious passenger bellies and lower US military spending, however, would have a major ripple effect on charter demand and on freighter usage more generally.
DHL was responsible for more than 50% – and rising – of the global ACMI market and, taken together, DHL, UPS and FedEx now deploy 80% of the world's 1,600-1,700 freighters.
Large freighters' share of the airfreight market would decline from 16.3% in 2011 to 14.0% by 2018, Mr Clancy predicted. In the medium-sized sector, the Airbus 330 would become a successful competitor to the Boeing 767, and was expected to enter the ACMI market, while Airbus 300s and 310s would continue to provide significant capacity.
Freight forwarders would manage modal substitution by current users of planned airfreight by diverting pallet-sized shipments to LCL sea freight or consolidated FCL shipments.
As per-kilo revenues potentially halved as a consequence, forwarders would be forced to reduce unit costs – although they would maintain a share of the emergency airfreight market, Mr Clancy said.
The integrators' strategy for managing price decline and an increased demand for deferred rather than overnight service – not every customer "wants it now" – could, perhaps surprisingly, lead to a renaissance for airlines.
The big three would have to scale back their networks and subcontract more work, along the lines of the block-space deals FedEx has already agreed with Nippon Cargo Airlines and DHL with Cathay Pacific.
The elephant in the room, said Mr Clancy, was the Gulf carriers: Qatar Airways, Emirates and Etihad had redrawn the Asia-Europe market by adding passenger aircraft that could carry 20 tonnes of cargo or more.
This had caused Singapore Airlines and the major European carriers to reduce or abandon their freighter fleets, Mr Clancy said.
Big, efficient freighter operators would "always have a seat at the table", but smaller operators would be severely challenged.
"Those that have based their strategy on older, used fleet and can't upgrade will exit the market," he concluded.