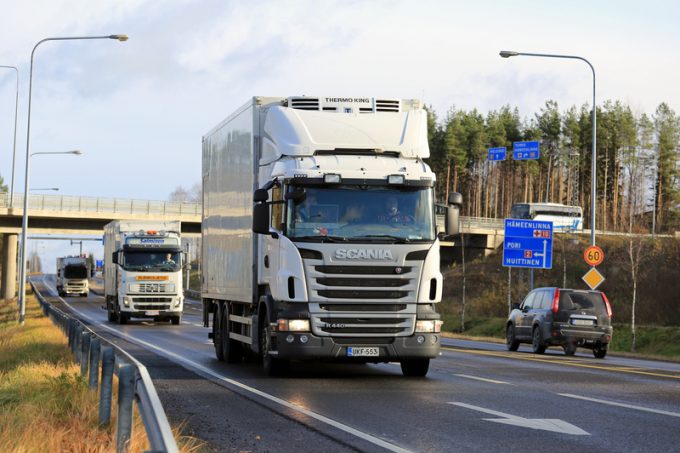 Truckers being "underpaid and under-appreciated for the better part of two decades" is responsible for the ever-worsening driver shortage plaguing Europe and America.
Figures for the UK alone suggest the full scale of the driver shortage may not be realised for some time, but reputedly there is a shortfall of at least 100,000 and very little to suggest a fix is forthcoming.
One former driver told The Loadstar they moved to warehouse work as it paid the same, gave them more time with their family and because driving left them feeling like "shit".
MD of James Kemball Kevin Williams said that while much of the attention had focused on driver wages, there was a plethora of other issues that needed addressing if the problem is to be fixed.
"I think it's fair to say during any one week, drivers have experienced unsociable hours linked to container work and numerous other challenges," Mr Williams told The Loadstar. "These include port delays, daily traffic issues and further delays unloading/loading at our customer premises. In some instances, we have had drivers refused basic facilities such as toilet/washing facilities.
"It is not until we complain that they get the access they should have been offered from the start. Happy to report, this has now stopped and we don't have any recent incidents."
Government intervention has failed to quell any of the problems, although it has caused a rupture between drivers and the associations that represent them, with the latter slamming a temporary extension to permitted hours as putting "drivers in danger".
Drivers themselves, however, welcomed the initiative, noting that an extra hour was "neither here, nor there" and would allow them the opportunity to "get home".
Mr Williams did not comment on the extension but recognised the difficulty drivers faced staying out on the road, noting that "after all [the delays], drivers have to then contend with finding a safe place to park".
He added: "This is becoming increasingly harder, as thieves become increasingly bolder and target services we would normally have selected as secure."
James Kemball has announced plans for a new pay deal this week, structured to link future pay and bonuses to company profit, which Mr Williams hopes will enable the company to recruit more drivers.
He added: "We'll continue to consider drivers who want to work part time/flexible hours, as we take back the control of holiday/sickness cover, so we're not so dependent on agencies."
However, he noted that the historic practice of drivers "chasing hours and money" was drying up, as the workforce became increasingly older. Kemball's youngest driver is 38 and its oldest 72.
One driver told The Loadstar drivers working into their 70s was now increasingly common. But Mr Williams said it presented a problem for haulage firms as many drivers in the older age brackets had greater financial security and were therefore looking to reduce hours just as the opposite is needed.
He added: "We will all need to encourage newcomers into our industry and undertake training to ensure we have enough drivers for the future, and provide opportunities to drivers who have passed their test but need to gain experience."