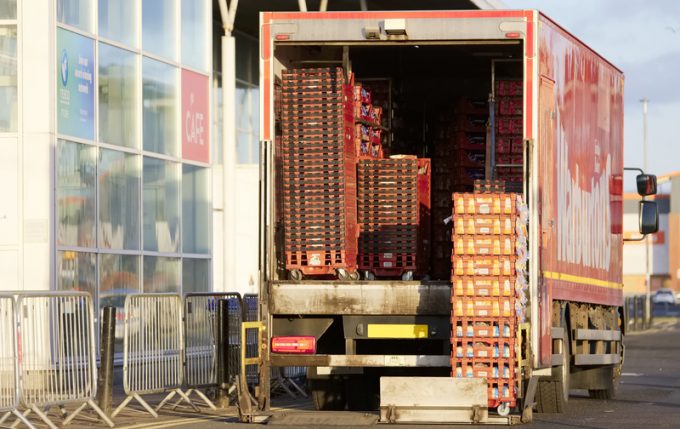 Independent hauliers are being advised to steer clear of 'limited company' (self-employed) drivers, with claims that UK traffic commissioners are cracking down on their use after complaints from multinationals.
Under IR35 legislation, hauliers generating less than £10.2m ($13.7m) in turnover are exempt from rules prohibiting the use of limited company drivers, however, sources have been telling The Loadstar that this is not true in practice.
"We've been advised in no uncertain terms not to contract limited company drivers, as doing so could result in the traffic commissioner revoking our licence," one haulier said.
"We haven't been told why; the rules clearly state that if you earn less than £10m, these drivers should be available to us, but instead we are being advised to go through agencies – we've been left in a sort of legal limbo."
Traffic commissioners, a tribunal of the Department for Transport, are responsible for the licensing and regulation of those who operate heavy goods vehicles, buses and coaches.
Sources have suggested that, amid growing driver shortages, larger companies had "leant on" traffic commissioners to enforce "contractor bans" on all hauliers regardless of income.
This, said one source, was being legitimised under the veil that it would "level the playing field" as the country contends with a driver shortage, but with larger firms paying hefty bonuses, some are suggesting it has put smaller firms at risk.
"It does not actually level the playing field at all, it just makes it harder for smaller firms to operate, as we cannot afford the extra agency rates or the bonuses," one haulier said.
"And from our experience, it's reducing access to drivers, as European drivers that would work here for us, as limited companies, are choosing to go to Germany rather than work either through an agency or under a PAYE umbrella."
The haulier said the problem was obtaining clarity on the rules, adding there was a lot of "word of mouth" concern being spread that authorities were failing to address.
The Loadstar also struggled to get a coherent response from the traffic commissioners' headquarters, a spokesperson saying the office would not comment on "anonymous second-hand advice".
"I should point out the traffic commissioners for Great Britain are arms-length, independent regulators," the spokesperson added. "They act as a single person tribunal and apply the law as interpreted by the higher courts. The enforcement of tax legislation falls to HMRC."
Asked why they were following independent advice not to use contractors, the hauliers said they were operating in a "closed shop of fear" that licences could be revoked.
One owner of a small haulage firm said the treatment received by SMEs from the traffic commissioners was inconsistent with that they had experienced when they worked at larger firms.
"If we needed an uplift licence to add extra drivers to our pool, we'd get it almost at once and get an interim licence in the meantime," said the haulier. "Now, we have attempted to get an interim licence and been refused.
"The way we see it is that traffic commissioners consider the licence theirs and not the operator's, and we don't want to push this issue because they determine whether we keep the licence. They can% shut you down just like that, so we don't want to stir this; all we want is clarity so we know how to proceed."