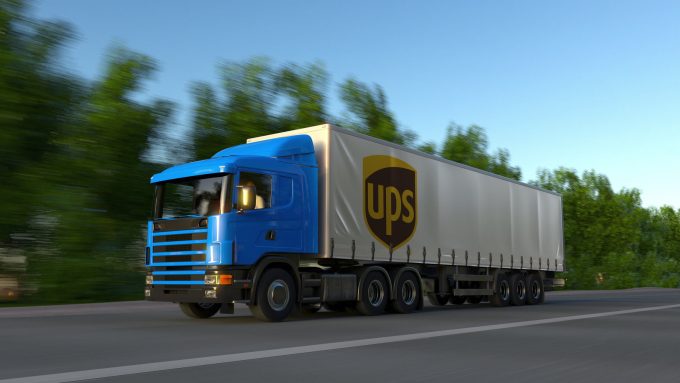 Truckers appear to be abandoning container loads for the more-lucrative delivery sector, as the battle for drivers intensifies.
The Loadstar spoke to several hauliers who said they were not only getting "much better" rates delivering produce such as bread or products for Amazon, but were also not being exposed to "piss-poor" treatment.
One owner-operator said: "I've been running overnight trunking work this week – delivering bread, pallets and parcels. You get much, much better rates and driver hours are shorter.
"There is a trade-off, in that you're running the gauntlet of all the night closures and deadlines are tighter – especially for the likes of Amazon and Hermes – but it's 35% more profitable than container work.
"That's on just one shift, if we had enough drivers we could double-shift the trucks and would really be making a killing, instead of container work that is just killing."
Another operator said one long-term contract aside, the firm had "binned container work" because of worsening treatment of drivers and the cost of doing business, with diesel rates continuing to climb.
The owner-operator said vehicles could get around 12.5 miles per gallon doing parcel work, compared with around nine when hauling containers.
"That means you could get, say, £460 for a [container] run to Coventry, but if you used that time to do parcel work instead, you could get around £580, plus you are running their trailers, which are very lightly laden for the most part.
For the owner of one independent haulage firm based in Essex, the decision to walk away from the container business was not linked to the work itself, but the treatment the drivers received at the hands of port operators.
"The reason we no longer operate from Felixstowe is down to a combination of the port's attitude and the vehicle booking system," they told The Loadstar.
"But for drivers, I'd think they'd want to do container work because it is easy. They get to sleep during the day while their vehicle is being unloaded. I don't understand what more they could possibly want."
Meanwhile one driver claimed a major shipping line offered drivers an extra £30 per container not to 'jump ship' to parcels.
While the driver would not be drawn on the name of the carrier, another source claimed it was CMA CGM, a revelation the Essex-based operator said sounded "ridiculous", adding: "CMA CGM is one of the worst for hitting hauliers to lower their rates."
As this story went to press, a CMA CGM spokesperson said the company would be responding to the claims, neither confirming nor denying them, but other sources said that with fuel rates as they were, customers would need to offer "much more" than £30 to keep drivers on.