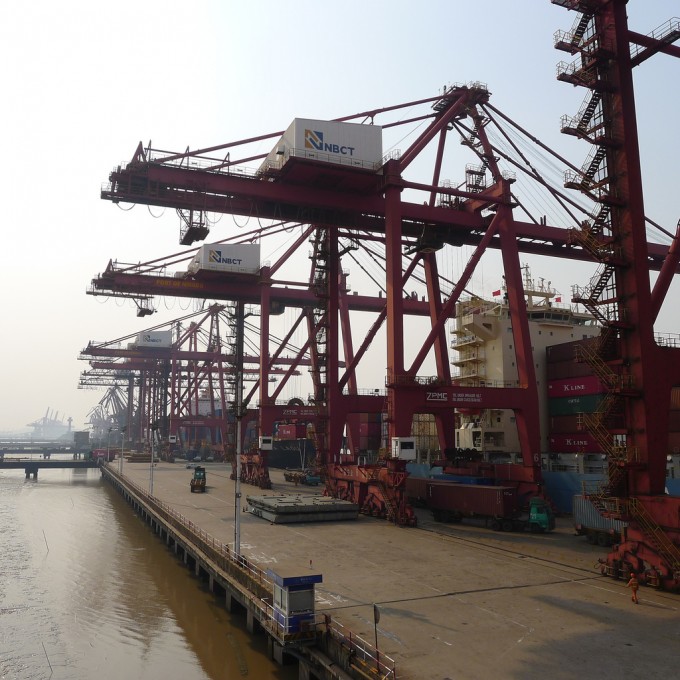 Container spot rates across the board fell this week, according to today's reading of the Shanghai Containerized Freight Index (SCFI).
Overall, the index shed 4.8% as all but a few minor routes saw spot rates tumble.
The biggest losses were on the transpacific, where both the two US components of the SCFI lost value.
For the west coast, rates plunged 11.8%, to $1,351 per 40ft, which is 47% below the level of the same week of 2018. However, then, rates were spiked by a rush to beat new US tariffs on Chinese imports.
For US east coast ports, spot rates fell by 6.8%, to $2,398 per 40ft, which is 36% below the level of a year ago.
Alphaliner reported this week that the trade war between the US and China was starting to have a significant impact on volumes on the headhaul eastbound transpacific trade, with October liftings declining by 3.9% year on year.
And the consultant's forecast for headhaul transpacific trade for the full year was for a 2% contraction.
However, according to Freightos, there could still be some front-loading by shippers to come, to mitigate the uncertainty surrounding the 15 December trade tariffs deadline, which was recently postponed.
"There will still be a steady stream of advance orders, which may help avoid a total price freefall," said Freightos CMO Ethan Buchmann.
There was also some evidence of a return to discounting on the Asia-Europe tradelanes.
Spot rates to North Europe, as recorded by the SCFI, slipped 2.9%, to $708 per teu, after stabilising in the past few weeks, and for Mediterranean ports there was a drop of 2.1%, to $706 per teu.
According to a commentary by the Ningbo Containerized Freight Index (NCFI), weak demand obliged carriers to seek out cargo by rate discounting.
"Most liners reduced freight rates this week," it said.
Nevertheless, the current soft demand to Europe could be temporary, as some carriers are reporting "healthy looking" forward bookings.
Indeed, speaking during Hapag-Lloyd's third-quarter earnings call yesterday, chief executive Rolf Habben Jansen said forward bookings were "pretty decent" and that he expected volumes to remain healthy right up to the Chinese new year holiday at the end of January.
Notwithstanding the need to drive up freight rates, in the coming weeks carriers will also be concentrating on implementing their new transition bunker surcharges on 1 December.
The surcharges are designed to compensate them for the higher cost of fuel to comply with the IMO's 0.5% sulphur cap on marine fuels, which becomes law on 1 January.