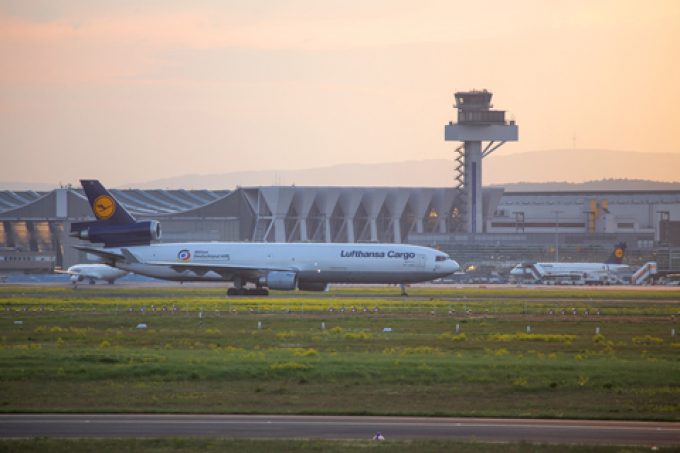 The ripples from from China's extended factory shutdown are still spreading for forwarders serving key Asia-Europe tradelanes.
One based in Munich told The Loadstar there was "little air cargo on the move".
He said: "Inbound you don't see a lot; there's some cargo from clients in South-east Asia mainly. Things are recovering a bit in south China, but in the Shanghai area there is almost nothing moving. It's quite tough.
"For exports, it's becoming a really big issue, because of the cancelled flights – until mid-April in some cases – so you only have limited charter flights or Chinese freighters operating, which is quite a headache."
He said most of the traffic moving at the moment was e-commerce cargo produced prior to Chinese new year and the coronavirus outbreak, but even those volumes were "a lot less" than before.
A major export commodity for many German forwarders is the automotive spare parts destined for final assembly at Chinese factories.
The forwarder explained: "We still have our LCL consolidation and the FCL business going on to the factories, but a lot of them are based in northern China, Shanghai and even Wuhan. Just today we received a message from a big auto factory in Wuhan that it's still closed, with no mention of an opening date. And that's having a really heavy impact."
The big automotive companies were exploring solutions to partly charter aircraft to get their goods into China, he added, and his company's focus was on combining customers' cargo for charter flights when the situation is "back to normal".
"Eastbound and westbound, we expect heavy demand and high rates for capacity when we get back to normal – the question is when."
For ocean shipments, the main issue remains securing equipment, since so many containers normally carried out of China are still there.
"There are no containers coming in," he said. "At the moment the shipping lines are coming up with some new surcharges, like 'emergency container pickup' and peak season charges of $300-600 per dry box. This is really having a big impact, because if you're not willing to pay then there's no equipment.
Meanwhile, forwarders are preparing some creative shipping plans for an expected post-virus cargo rush.
"We'll prepare for the season after the virus with alternative routes such as sea-air," the forwarder exec explained. "We're looking at feedering to Taiwan, Japan and Korea and using airports from there.
"Rail is an option, but inland transport is still a challenge because of the lack of trucks to get the freight to the terminal."
He compared the current crisis with the the collapse of Korean carrier Hanjin and the resulting fall-out.
"Also in 2018, we had big issues at Frankfurt and Hamburg airports with zero space, because of huge volumes out of Germany.
"So there's always something going on."