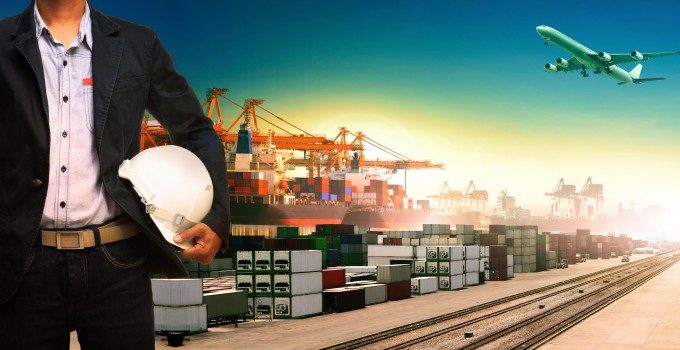 Mergers and acquisitions don't seem to be going TNT's way at the moment. The troubled express company this morning released its fourth quarter results, and while its operating losses have lessened – now down to just €81m from €272m last year  (see below for the figures at a glance) – it expressed disappointment with the failure of its proposed merger with UPS, and confirmed plans to sell off its Chinese domestic operation. It also said that, despite some improvement, it had failed to sufficiently stem the losses in its Brazilian operation.
Its strategy now, according to its report, is to "reduce its financial exposure to domestic activities in emerging markets". As a result, it is selling its China domestic business, Hoau, a freight and parcels delivery business which it bought in 2007. It is also moving out of domestic air activities in India, following the sale in December 2011 of the domestic road activities there.
The changes raise the question as to whether TNT bought into domestic activities inadvisedly, or whether it failed to integrate the business properly to enhance its network.
These problems are not unique to TNT – creating a truly global express network is the integrators' hold grail, but so far it has proved to be very difficult to achieve. Pre-crisis, acquisitions were by far the easiest way to enter new markets and broaden networks but they carried unforeseen risks, as demonstrated by TNT's experience. Hoau was a low-end domestic courier business, the type of operation that can be stubbornly difficult to tie up to an international network, and there is a view amongst TNT watchers that Hoau never became a true TNT business.
In emerging markets, cut-throat competition on price can make the implementation of a long-term strategy almost impossible, and even in mature markets there are considerable problems.In the US, DHL tried to take a low-cost express operator – Airborne Express – and turn it into a high-value player competing directly with UPS and FedEx, only to discover that Airborne's purpose in life was to offer the market a low-cost  alternative – a discovery that was made too late to stop the unit from going out of business.
It also announced it was planning to sell its Brazilian business, as it has struggled to profit from its acquisitions, Expresso Araçatuba, which it bought in 2009, and Mercúrio, a 2007 acquisition. In a letter to stakeholders, interim CEO Bernard Bot wrote: "While the losses in our Brazilian operations were reduced, we did not realise the level of improvements we had aimed for."
The report notes about Brazil that: "Revenues increased year-on-year through higher prices, and service quality and operational performance were at target levels. While adjusted operating losses declined, the turnaround proved to be more challenging than had been expected and improvement targets were not realised. Additional yield and cost reduction actions were implemented in the course of the year.
"The exploration of partnership options for the Brazilian domestic activities was suspended following the announcement of the merger with UPS, based on the interest of UPS in retaining these businesses."
There's no doubt that the UPS merger has set TNT back, shifting the management's focus from its cost reduction strategy, while the resignation of CEO Marie-Christine Lombard, in September dealt the company a further blow.
Of course, TNT is putting a gloss on these troubles. Mr Bot wrote: "Full execution of our strategy was impacted by the offer from UPS. The Supervisory and Executive Boards unanimously supported the merger, which would have brought substantial benefits. This assessment was shared by our stakeholders, who gave us clear support. A large number of competition authorities also gave their approval. Unfortunately, the European Commission formally prohibited the merger on 30 January 2013, and we were ultimately unable to complete the transaction. Though disappointing, the prohibition decision did not unbalance us."
Later, the report states: "We made progress in the execution of our strategy. For example, we successfully reduced intercontinental air capacity exposure through blocked-space agreements. We also gained ground on our cost reduction programmes, achieving indirect cost savings of €50 million and implementing nearly two-thirds of the €100 million 2012 to 2013 fixed cost savings programme. Our financial performance, however, did not meet expectations."
UPS paid TNT a $200m termination fee earlier this month, and TNT has also confirmed that its European airlines, TNT Airways and Pan Air, to be sold to ASL in the event of a merger with UPS, are no longer up for sale.
But much remains to be done – including the appointment of a CEO, and, as Mr Bot wrote, there is a "clear challenge for the company: improve our financial performance".
TNT will present a detailed improvement plan on 25 March.