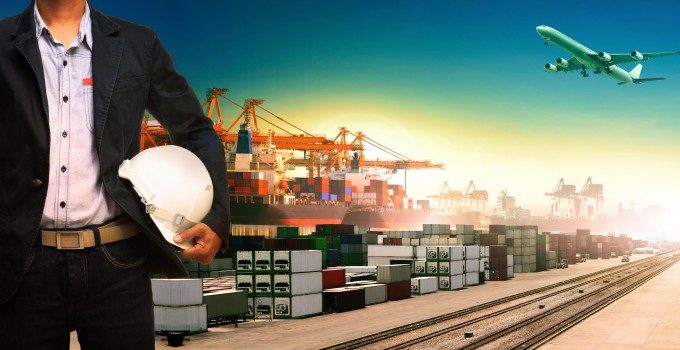 Peter Gerber, CEO and chairman of Lufthansa Cargo (LC), colourfully accused rival IAG Cargo of putting a positive spin on its "defeat" in freighters as he unveiled a 26% improvement in operating profit to €100 million for 2014.
It is the first time since 2010 that LC has increased its year-on-year profit. Its operating margin improved from 3.2% to 4.1% despite a fall in freight and mail volumes, a shrinkage of load factor by 0.2 percentage points to 69.7% for the year, and an almost unchanged revenue of €2.43 billion.
LC introduced its third and fourth 777 freighters last year, followed by a fifth last month. The greater operating efficiency of the new aircraft helped reduce operating costs and increased use of belly capacity saw LC trim its fuel costs by 15% for the year, more than the full-year reduction in the oil price. The MD-11 freighter fleet saw reduced utilisation and Mr Gerber said the company will decide later this month what to do with the two passenger conversions which are currently parked.
Some observers predict a limited future for the all-cargo business in light of these difficult deployment decisions for LC, combined with IAG Cargo's withdrawal from operating its own maindeck capacity and Air France-KLM's winding down of its freighter fleet, but Mr Gerber was upbeat.
"The conclusion is that we don't really need them any more, but those who can operate them cost effectively will have a competitive advantage. It's going better for us than our colleagues in London," he said.
"IAG is saying, 'we're so smart we're going to bellies'. But it was a comment aimed at investors. Never has anyone sold defeat in the market so brilliantly."
He continued Lufthansa's vocal campaign against Gulf carriers' opaque financing, claiming they have "different strategic reasons" for investing in freighters and adding: "It's nice if you've got a rich uncle in the Middle East."
Hailing LC's cargo joint venture with ANA Cargo as a world first, Mr Gerber said the legal issues had been difficult to resolve and anti-trust immunity alone had taken more than a year to negotiate with the authorities.
Only then could the carriers put their sales teams together and harmonise IT processes, he said.
The JV was based on "metal neutrality," he said. Previous efforts including Wow, LC's failed venture with Singapore Airlines, Japan Air Lines and SAS, broke down because "it was much more favourable to use your own capacity".
He reported there were already concrete benefits, and that by the end of February, the JV had generated more than 300 additional inbound consignments from Japan that "would not have been possible without our cooperation".
This summer, the partners will begin collaborating eastbound ex-Europe, though they have not yet reached agreement on specialist products such as temperature-controlled and dangerous goods shipments.
Matthias Brazel, LC's director of business development, told The Loadstar that LC and ANA Cargo would not be able to agree a joint cool chain approach until at least 2016.
LC is sufficiently encouraged that it is already exploring additional joint ventures. Mr Gerber would not reveal names or locations of prospective partners, but promised an announcement in the second half of this year.
The pilot strikes, which this week are once again plaguing Lufthansa, had less impact on cargo than on the passenger business last year, he claimed, because LC managed to maintain freighter services during each stoppage.
However, Mr Gerber admitted that the long-running campaign "affects the public perception of Lufthansa".
You can read Lufthansa's press release here.