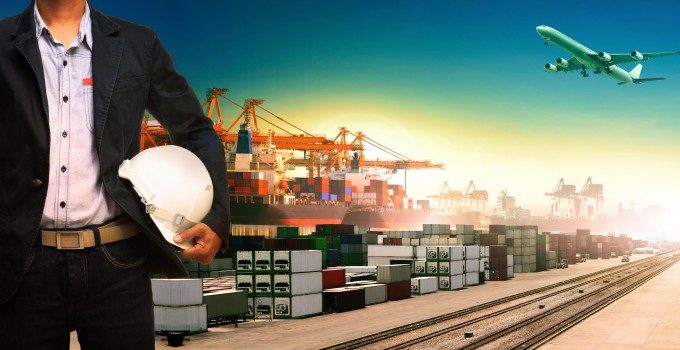 Having the right people at the top of an organisation's supply chain management division has been voted the most important factor when preparing companies to respond to the dynamic supply chain changes of the future.
A group of senior supply chain managers from a variety of industries attended a think-tank in London last month, organised by business improvement specialist firm Oliver Wight and WTG Events, organiser of this week's European Supply Chain & Logistics summit in Barcelona, to discuss the most pressing challenges facing supply chains today.
[The Loadstar was given exclusive access to the three-hour session, albeit under the Chatham House Rule: "When a meeting, or part thereof, is held under the Chatham House Rule, participants are free to use the information received, but neither the identity nor the affiliation of the speaker(s), nor that of any other participant, may be revealed," according to the organisation, which is more formally known as the Royal Institute of International Affairs.
[The 15-strong group brought together a wide variety of industries – apparel brands, auction houses, drinks producers, oil & gas, healthcare products, chemicals, hi-tech and automotive manufacturers, among others.]
They were asked to consider how to prepare their businesses for the challenges of the future in three main areas – people, processes and tools – and then vote on which were the most important attributes that would equip these areas, based on the premise that almost every organisation is going to need to be flexible and speedy if it is to respond successfully.
One attendee said: "Our business model is changing – the revenues are changing, the way we design and sell is changing, everything is changing – and I'm surprised, even in a relatively small organisation like ours, by the resistance to change within the company. You put a new business process in, and even if it's blindingly obvious why it's being done, all the business leaders resist it like hell. However, accepting that business models are continually changing is absolutely critical.
"I don't know whether the pace of that change has increased, but we aren't very good at it and it seems that the companies that are best suited to handling the change are those that are best placed for the future."
Overwhelmingly, the most votes went to transparency of an organisation's people as the fundamental thing required if a company is to optimise speed and adaptability. This was particularly so for an organisation's leaders, who were also called on to both embrace the changes that were perceived to be on their way, as well as demonstrate "leadership behaviour".
"What we are doing now is inconceivable to the generation of leaders who came before us," one attendee cautioned, while another believed the way leaders communicate to their teams will change as well. "The way leaders communicate has already moved up a gear and the leaders of the future will be happier communicating with the firms through social media, for example."
An associated challenge, another pointed out, was securing the talent to run these organisations. "The leadership skills of the future are going to be very difficult to find because they are going to face some challenges that we don't understand at this point."
What changes are actually on the way was also the subject of much discussion, although unsurprisingly technology dominated the themes – developments in social media, 3D printing and the march of Big Data were all mentioned – but it came with caveat: while technological developments are certainly disruptive currently, there was a widespread feeling that how things will actually develop remains clouded in the fog of the future.
"A lot of these things are in their infancy and will create a lot of noise. Take the 2D modelling platforms that 3D printing uses – there isn't one platform, there are just a lot of disjointed bits. But in a few years' time someone is going to knit it all together and then there are going to be some very disruptive changes happening," one attendee from a manufacturing company claimed.
In terms of tools, the two attributes that received the most votes were the need to create visibility of processes – echoing the requirement for transparency amongst senior staff – and that the tools principally enable people in the organisation to respond speedily to changing operational and commercial challenges.
In one example, a high-end sales company responded to customers in its established markets who wanted to use apps on their phones rather than printed catalogues. However, it did so without understanding the ramifications in its fasted growing market, Asia, which in terms of revenues had gone from nothing to almost on a par with Europe and North America in the space of a few years.
"In Europe and North America we had cut back our catalogue production after launching a catalogue app on Apple. But it turned out that while Apple has led the technology sector in those regions for two and a half decades, it has not been prolific at all in Asia, and it took five hours to download the app to a smartphone there.
"At the time it was our fastest revenue-generating growing region, but was suddenly sliced in half and we were seen as inept because Apple just didn't work well over there."
Finally, and related to the above, the group voted that processes had to be balanced to avoid stifling creativity with procurement and supply chain organisations – given that many corporate SO&P and ERP systems often fail to fully integrate functions such as sales, marketing, HR, finance and supply chain management.
Although it was also felt that the fact that the latter has graduated up the corporate radar since the early 1990s may help in how these processes are designed.
"It is absolutely imperative that procurement and supply chains have a seat at the boardroom table. In many of the more traditional industries they still report to finance and are not even on a par with HR and IT," said one.
"But that does depend on the industry," another argued, "There are an increasing number of organisations where there is a chief procurement officer or supply chain officer at board of director level, and supply chain is seen as a competitive advantage.
"It was often said in the early 1990s that strategic sourcing would get to board level, although it took much longer than anyone predicted.