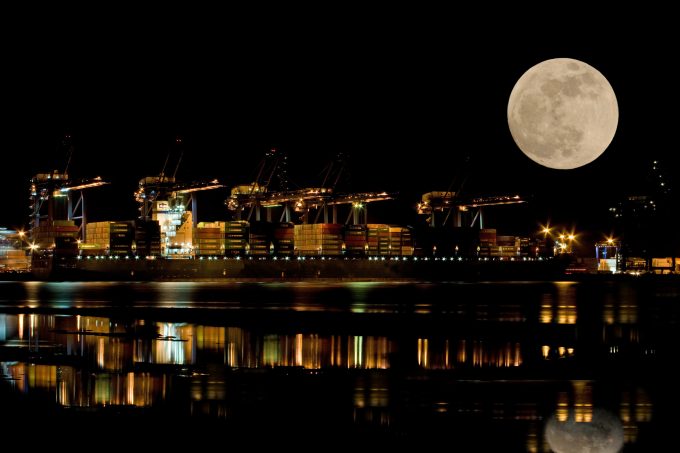 The fall-out from the bankruptcy of South Korean line Hanjin continues this week as more forwarder groups and shipper representatives turn on terminals refusing to release Hanjin containers to customers unless they pay high charges.
The Hong Kong Shippers Council is the latest seeking legal advice on "how to force Hong Kong terminal operators to withdraw unreasonable container release charges". Shippers there are understood to have been charged $1,260 per box by operators.
A statement from the organisation said: "This arrangement is not acceptable, as cargoes belong to shippers [and] the beneficial cargo owners are not shipping lines. Therefore, terminal operators have no right to hold a lien over cargoes; they have no right to withhold containers and ask shippers to pay to them what is owed by the shipping lines."
However, the HKSC accepted that consignees would be liable for terminal handling charges (THCs).
And the level of these charges appears to be varying wildly.
The Loadstar has received reports that Felixstowe, the UK's largest box port, was requesting shippers pay a £2,000 deposit on boxes they collect and levying a £460 per box THC.
While some forwarders claim the charges are too high, UK forwarder association BIFA noted that a lawyer thought these fees would be "likely judged fair and reasonable", and in line with actual costs.
One forwarder said he was impressed with the speed with which Felixstowe had provided a solution. It is thought that Felixstowe can release boxes which have been approved by Hanjin.
In contrast, London Gateway is requesting a more modest £500 deposit per 20ft and £700,per 40ft, while its THC is £130 per box. The port's operator, DP World, appears to have developed a global policy on the bankruptcy of Hanjin and what to do with the thousands of containers trapped around the world.
A DP World spokesman in Dubai said: "Following Hanjin Shipping's decision to file for court protection, we have been working with our customers and partners to minimise impact on world trade. The filing for receivership is still at an early stage and we note that the exact form of the proposed restructuring plan is still unknown.
"We recognise the importance of our role as a global trade enabler to the supply chain, so while protecting our interests, our main focus is limiting any disruption to service for our customers to continue the smooth flow of goods across our global network," he added.
In Rotterdam, terminal operator ECT and the four shipper groups that last week brought a legal action against it for levying unfair charges, yesterday resolved their differences.
Shippers will now pay a €500 THC per dry container and €600 per "special", such as reefers and flat-racks, as well as a deposit of €1,000 per dry container and €5,000 per special. The charges are set to last until the end of this month.
An ECT statement said: "There was commotion in the market about the costs that were charged for this. The consultation between the parties has led to mutual understanding. The parties recognise that this exceptional situation – a major shipping line encountering these kinds of problems – leads to additional costs. The parties have agreed to a procedure in which all the stakeholders bear part of the extra burden.
"This essentially ensures that the cargo flow will remain moving. A time-consuming and costly process has been avoided for those parties waiting for their cargo."
One senior industry source said forwarders should bear in mind that it was "the consignees' problem – the fees are not for forwarders to pay, they must act in consultation with the client".
Some estimates suggest there is as much as $14bn of cargo stranded in Hanjin containers in the global supply chain.