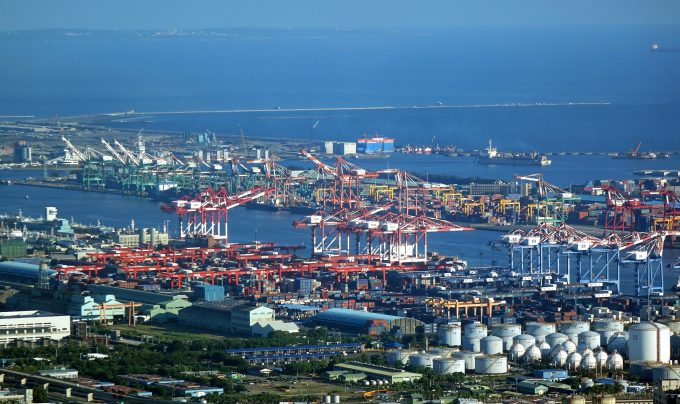 Bumper bonuses have again grabbed attention in Taiwan, after the island's container carriers reported high earnings in the first nine months of 2022 – before freight rates began normalising.
While companies do not normally disclose remuneration policies or bonuses they pay, jubilant employees of Taiwan's two largest liner operators, Evergreen and Yang Ming, tipped off local media about their second consecutive year of handsome bonuses.
Reportedly, some Evergreen staff, particularly the least-paid, received as much as 52 months of salary as year-end bonuses after Evergreen achieved a $9.91bn profit in the first nine months, putting its full-year profit on course to exceed the $9.95bn earned in 2021.
Yang Ming appeared not far behind, reportedly offering an additional year of salary as a year-end bonus, while dangling at least another 33 months of pay as a "dividend". Its January to September 2022 net profit was $5.69bn, up 51% year on year.
Meanwhile, Wan Hai, Taiwan's third-largest liner operator, tends to pay bonuses just before the Chinese New Year, which this year falls on 22 January, although media speculates that the carrier will offer at least an additional year of salary. Wan Hai's nine-month net profit was $2.9bn, up 35% from 2021.
The Loadstar reached out to the Taiwanese operators, as well as Hong Kong-based SITC Container Lines and Singapore-based PIL, but they declined to comment other than that bonuses were in line with earnings and employee performance.
However, as container rates have fallen significantly. amid weakening demand. since mid-2022, it is unlikely that such bonuses will be repeated this year.
Linda Teo, country manager at ManpowerGroup Singapore, a major recruitment firm in Singapore, told The Loadstar that it is common for companies to pay bonuses to reward the employees for the company's fiscal year's performance.
As container rates have fallen significantly amid weakening demand since mid-2022, it is unlikely that the chock-full bonuses will be repeated this year if shipping lines report reduced earnings.
Ms Teo explained, "The bonus amount awarded depends on several factors such as the company's profitability, budget allocated for it and the individual employee's performance. For companies with tighter cash flows, the bonus payouts may be lesser as the company may choose to retain more cash for future business needs. Some companies may be more prudent if they forecast a tougher economic environment in the following year."
Meanwhile, perhaps remembering the dissatisfaction some employees expressed after 2021, as Evergreen paid higher bonuses, Yang Ming may have chosen to be more generous for 2022.
For 2021, some Evergreen staff received as much as 40 months of their salaries as bonuses, while Yang Ming reportedly gave a maximum of eight months. The disparity prompted some Yang Ming employees to demand the company match Evergreen's bonuses.
However within the Evergreen group, there was anger at how much more the shipping employees received than staff at the aviation units. Over the new year weekend, ground handling staff at EVA Airways and Evergreen Airline Services staged a walkout. Local media suggested airline staff bonuses had been no more than three months of salary.