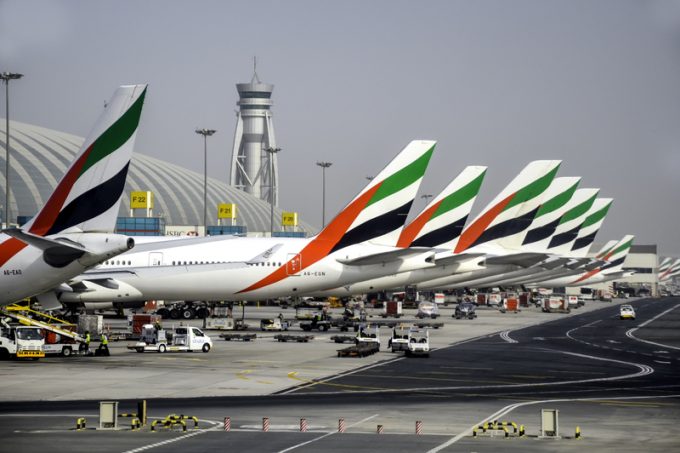 In the first of a four-part series, Stan Wraight, president of air cargo consultancy SASI, takes off the gloves to explain how airports, airlines and handlers can benefit from new thinking, and reclaim the vast revenues that have been given away to integrators and forwarders
Not saying anything is a greater deceit than worrying about controversy.
We need to understand that the owners of vast fleets of aircraft currently sitting idle, employees who have been let go and all the stakeholders, such as airports, handlers, beneficial cargo owners (BCOs) and others, deserve our utmost attention.
Most of the changes that are needed can be implemented in a virtual way, meaning capex can be minimal and costs can be variable – thus, change can start.
There is a need for a greater recognition of cargo in airline and airport boardrooms – and this should be the responsibility of IATA. But so far, it has failed in that simple mandate, instead concentrating on cargo "business" that can diversify its revenues, a leftover of past director generals – notably Giovanni Bisignani.
IATA, along with other associations preaching common solutions, need to reflect on their role and only concentrate on the core possible value, not the self-interest so prevalent today.
In the past decade, cargo has produced three times the amount of first-class revenues, and very close to business-class revenues.
Typical North American airlines in pre-Covid times saw only 3%-5% of total revenue from cargo, but a huge chunk of the passenger revenue is derived from domestic or trans-border US, Mexico or Canada flights.
Without that domestic factor, what would that North American cargo percentage be?
Using European carriers as benchmarks, it's 10% plus; Middle East carriers, 15%-25%; and for Asian carriers, well over 20% is the norm.
In 2020 and 2021, it has exploded in percentage terms – but if past experience is any barometer, it will quickly be relegated to contribution margin again, as boardrooms fail to be advised of what is possible through delivering the products that the actual shippers and consignees (BCOs) and SME forwarders want, and will pay for. If they believe the world of higher yields was solely Covid-related, they have totally misread the logistics industry.
One major European airline advises that before Covid, 70% of all international flights were not profitable without the cargo contribution; another major advises it is close to 60%.
How many carriers that fly transcontinental longhaul with widebodies realise that as passenger yields decline, cargo in the bellies creates the economic sustainability of intercontinental services?
It is obvious that their ability to put current widebody fleets back in profitable commercial service depends on cargo more than ever. Yet all signs point to a pending crisis when all the PPE required has flown, and what is left of the previous volumes could be nowhere near pre-Covid levels.
Those airlines and airports that do start taking cargo as a core activity will benefit; those who don't will continue to chase volume, not the value and profitability in air logistics products that the new drive for speed, transparency and quality have brought to the marketplace.
While waiting for passenger traffic to return to 2019 levels, the airlines' economic analysis – if based on the air cargo traffic results of the past – will result in widebodies remaining parked. For those airlines that decide to chase cargo based on price, it is the first step in a spiral of decline. Those airlines that think, post-Covid, we will be able to maintain current yields, are also mistaken – unless they change their product offering.
The market
Airlines currently chase a share of the air cargo market from potential global revenues of some $55bn – and that is only IATA members. If you add the express and mail sector, the total before the e-commerce boom was approximately $85bn.
But the shocking fact is that, overall, the air-related logistics market is worth more than $250bn. All of that is related in some way to air logistics, and available for airlines to participate in. But they do not.
But large forwarders, e-commerce companies and many of the airlines that provide freighters to these giants understand: scale matters to be competitive, and this places many stakeholders that depend on air cargo in a huge dilemma, going forward. How can they remain relevant?
So, who has been making the money over the years?
Those with huge asset/depreciation costs, manpower, technical and severe regulatory obligations which have been fighting over the $85bn, such as airlines, airports and handlers?
Or those without any assets or regulatory oversight, chasing a share of the additional $165bn available – because they know what the BCO really wants in air logistics?
To be continued…