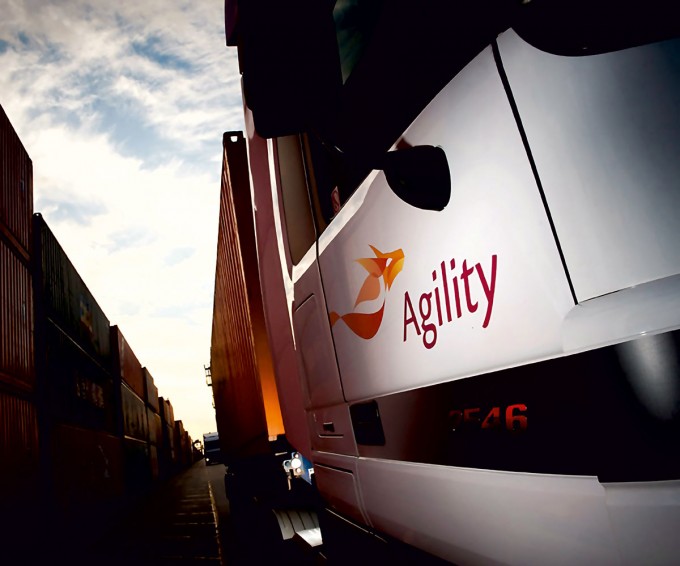 Agility today announced its first quarter results and extremely ambitious plans to more than double its EBITDA by 2020, according to CEO Tarek Sultan.
Agility's first-quarter resulted in a net profit of KD13.1m ($43.4m), a 10.9% rise, on revenues which were down 6.1%, to KD298.8m ($991m), a decline "related to the slowing down of global trade". EBITDA rose 12.1% to KD26.2m ($87m).
But, said Mr Sultan, "the longer-term target is to reach an EBITDA of $800m by 2020. We have a demanding road ahead to achieve this target, but have also defined a clear strategy and roadmap to meet this goal.
"We continue to improve our financial performance by focusing on growing our Infrastructure portfolio of companies and simultaneously driving transformation of our core commercial logistics [GIL] business."
The GIL division reported revenues of KD225.8m ($749m), with net revenues up 0.6% and margins up to 26%.
Two main drivers led to this result, said Mr Sultan.
"First, continued growth in contract logistics. Agility has a strong contract logistics footprint in the Middle East, Asia Pacific that is serving growing consumer demand in these markets. Second, improved yields in the freight forwarding business."
Revenue from the company's infrastructure division rose 4.4% to KD75.4m, but the group did not release profit for the quarter. Mr Sultan said only that Infrastructure "continues to be an important contributor to Agility's financial performance".
He added that it would continue to invest and was seeing a pay-off, particularly in industrial real estate, ground handling and fuel logistics.
Overall, Mr Sultan noted, Q1 was a good start to the year for the company, despite "challenging market conditions in the Eurozone, China and the Middle East.
"Our efforts to define a clearer strategy and improve execution are paying off in stronger customer relationships, an expanding emerging market footprint, a sharper focus, and a more disciplined management approach," he said.
Despite being a publicly listed company, Agility does not release as much information as most other public companies do, owing to Kuwait's more relaxed disclosure rules.
You can see the results that have been released here.