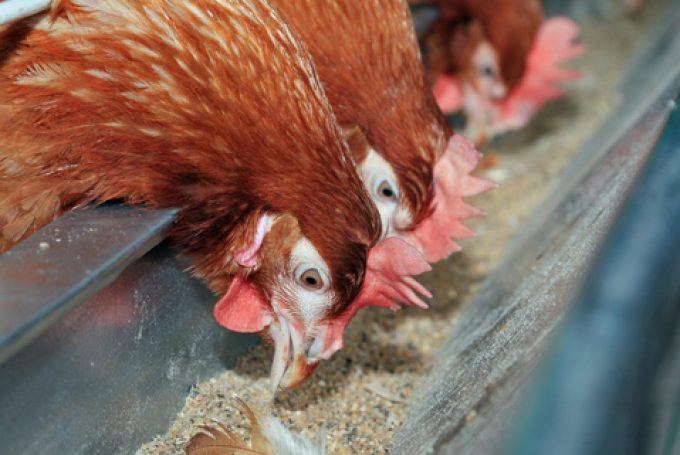 For the second time in seven months the US Surface Transportation Board (STB) has issued an emergency service order to rail operator Union Pacific (UP) to deliver urgently needed feed after delays were putting the lives of millions of chickens and thousands of cattle at risk.
Foster Farms, one of the biggest US poultry producers which processes about a million chickens every day, as well as turkeys and cattle, filed a petition for an emergency service order on 29 December, citing "substantial, measurable deterioration of rail service" to three of its facilities in California that began in October.
"The lack of sufficient deliveries of unit trains in October and November resulted in feed stocks dwindling to critically low levels," Foster Farms told the authority, adding that its inventory continue to decline through December.
To alleviate the situation, Foster moved corn on BNSF Railway to locations near its facilities, covering the final stretch by truck. But this had not been enough to stave off disaster, it claimed.
It told the STB it had resorted to not feeding its dairy cattle and allocating their corn to chickens, which would succumb sooner to starvation. In addition, Foster Farms said it had to suspend some operations, shutting down a plant that processes raw corn into animal feed.
The STB immediately directed UP to deliver five unit trains of corn from the Midwest to Foster Farms between 31 December and 3 January, but according to the poultry processor, only one had reached its facilities in California by 3 January.
The railway has blamed severe winter weather conditions for the delays.
"Union Pacific continues to work closely with Foster Farms and the Surface Transportation Board, coordinating future deliveries and providing frequent updates on weather challenges that impact our overall network," a UP spokesperson told The Loadstar.
This has been the second time UP received an emergency service order to deliver grain to Foster Farms. The first was issued on 17 June last year, three days after a Foster Farm executive urged the railroad to rush feed to its facilities as it found itself with no grain inventory and up to 50 million chickens to feed.
UP CEO Lance Fritz acknowledged that his company was at fault. He said then: "We have failed to provide adequate service to Foster Farms."
Other firms in the food and agriculture sectors have also reported severe problems with rail deliveries last year, according to the National Grain and Feed Association
Container and equipment shortages have been cited as causes for delays, but there is broad agreement that a labour shortage at the rail carriers has been the most prominent factor. Carriers have struggled to bring up staffing levels post-Covid, but most observers argue they had cut too many jobs in the previous years, when they were bent on precision railroading to raise profitability and shareholder returns.
In December Mr Fritz and other senior UP executives were summoned to a two-day hearing at the STB about the company's excessive use of embargoes to manage congestion. Agriculture shippers have been among the most vocal in criticising delays, disruptions and poor performance.
In October, the American Farm Bureau Federation warned that "continuing rail service disruptions associated with those labour shortages, rail-car inventory and capacity constraints, weather and other shortfalls put the profitability of many farms, ranches and agribusinesses at risk".