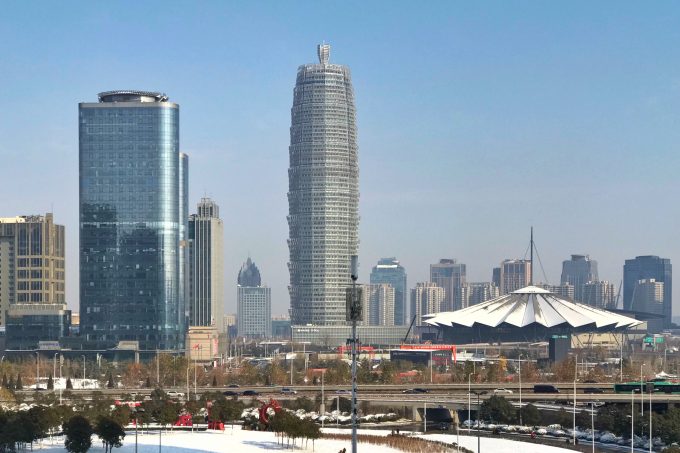 A freight forwarder has put up $35.7m – 40% of the capital investment – to launch a new cargo airline. 
Zhengzhou Airlines, to be based at Cargolux's China hub, has received CAAC approval to launch domestic and international cargo operations.
It will take off with capital of Rmb600m ($89.3m). Directors Zhan Yang and Song Shengli will each put up 30%, while Henan Zhongzhou Tengfei International Freight Forwarding will invest the remaining 40%. 
The carrier will use 737 freighters and has already employed 14 pilots and four licensed dispatchers, with a further three captains and 11 more crew members expected to transfer to the airline. 
China and the Henan government have been keen to develop Zhengzhou as a central air freight hub, and offer subsidies to airlines wishing to launch there. However, the launch of Cargolux's proposed new joint-venture airline, Henan Cargo Airlines, to be based at the hub, has been postponed.  
Cargolux said the launch had faced bureaucratic delays, exacerbated by the impact of China's trade war with the US. 
CEO Richard Forson told The Loadstar at the end of last year: "The project team are still working on it and we have revised the business plan. There is no specific launch date, and there can't be without a lot more certainty. 
"There are major tradelanes from Asia to the US, and a lot of carriers out of the US, as well as out of Hong Kong and China. We have to take that into account too." 
However, with just 737s, Henan Cargo will offer regional routes, and is expected to have an e-commerce focus.  
Zhenghzou is home to technology, telecoms and pharmaceutical manufacturing, including a Foxconn iPhone plant, making it an attractive spot for air cargo operators – although Cargolux does truck in some volumes from other Chinese cities. 
In September, SilkWay West said it would increase the number of weekly flights between Zhenzhou and Baku to six. And last August, Volga-Dnepr Group signed an agreement with Henan Airport Group on long-term strategic cooperation in the city to create an air bridge with Russia. 
"The potential advantages of Zhengzhou were obvious to us right from the beginning, notably its advantageous geographical location and the existence of the Zhengzhou Airport Economic Comprehensive Experimental Zone, which boasts a positive development trend," said Volga-Dnepr president Alexei Isaikin at the time. "This experimental zone is the first and only one in China, and its development is supported by the Chinese government."