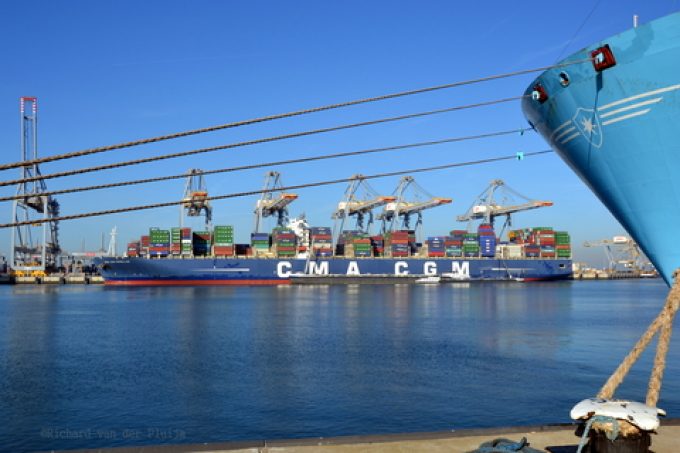 Maersk has ruled out ocean freight rate discounts along the 'patriotic' lines established in recent weeks by CMA CGM.
All the Marseille-based shipping group's customers  in France, will benefit from a reduction of €750 per 40ft container, but in response to a Loadstar question on whether it will follow suit for Danish customers, Maersk was clear.
It said: "We believe in an open market economy and consider all our customers important, regardless of industry or origin. Hence, we are not considering offering discounts to selected customers based on where they are headquartered."
It added: "With bottlenecks and global disruptions to the supply chains, helping our customers with these challenges is how we create value. We are doing our utmost to keep our customers' cargo moving by adding more capacity and expanding our offerings."
While CMA CGM and Maersk are taking a sharply contrasting approach to helping customers through the economic upheaval and cost of living crisis, the two groups have mirrored each other in pursuing a fast-paced strategy in the past 18 months that has transformed each of them from being largely box carriers into end-to-end logistics players, or integrators.
Maersk and CMA CGM are now forces to be reckoned with in airfreight transport and forwarding, thanks to a mixture of acquisitions, heavy investment and, in the case of the latter, a major partnership (with Air France-KLM.)
However, according to France's Les Échos, CMA CGM has even 'higher' ambitions, having acquired a stake, about 3%, in French satellite operator Eutelsat.
And the group this week gave its backing to the takeover by Eutelsat of UK communications company OneWeb, whose business plan focuses on building broadband satellite internet services.
"CMA CGM will be a player in the global landscape, and is interested in supporting the creation of a group with international influence in the face of Starlink," – a subsidiary of Elon Musk's SpaceX company, which is developing a low latency, broadband internet system to meet the needs of consumers across the globe," said a source close to the operation. 
"[CMA CEO] Rodolphe Saadé has a very long-term vision of 10 or 15 years as part of the group's transformation. He is convinced that space is the ultimate frontier of logistics," said another source close to the matter.
In June last year, CMA CGM's research teams signed a five-year partnership agreement with France's space agency, CNES, to "identify, design and develop innovative solutions for logistics and space activities".
The aim is to "develop solutions in intelligent maritime routing to enhance navigation safety, the energy transition of maritime transport and the optimisation of logistics activities", in order to develop a global and reliable service for tracking goods.  
"We are building the future of transport on land and in space together," said CNES chairman Philippe Baptiste, at the announcement of the partnership.
In November, CMA CGM entered into another partnership, with French aerospace specialist Thales, the aims of which have not been made public, but which are thought to focus on the development of an orbital logistics vehicle.