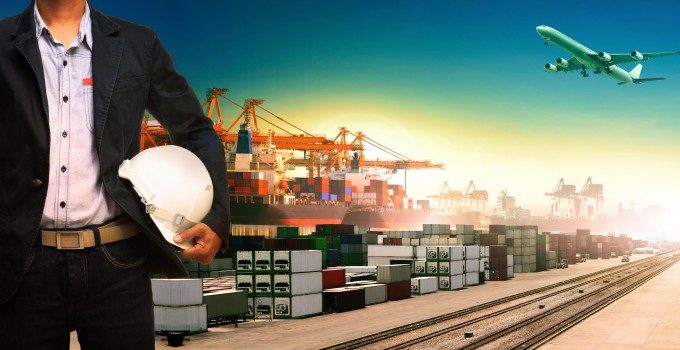 Southwest Airlines' chief executive Gary Kelly is a wise man.
Not only has Southwest stock risen to record highs under his stewardship, recording a stellar performance on the way, but he is also splitting a large chunk of those proceeds with the US-based carrier's employees, who trousered a cool $355m in profit-share last year.
Consider the stark contrast with Europe, where recent strikes and plunging equity valuations have opened the debate as to whether some carriers can stay flying, let alone the difficulties they face in paying dividends.
Southwest Airlines is growing efficiently, but it doesn't have any exposure to Europe – so one may wonder whether it could enlarge its reach by looking to mop up assets on this side of the Atlantic? But why would such a successful carrier get involved in deal-making and European politics at all?
One option is for it to strike a deal for traffic rights in cargo with either Air France-KLM or Lufthansa, although both seem highly unrealistic, given Southwest's traditional role as a low-cost passenger carrier and its strategy of growing domestically.
Freight business
Nonetheless, a little under a year ago, Southwest began shipping cargo on AirTran Airways under the Southwest Airlines Cargo brand.
"The airlines successfully completed connectivity of the two networks earlier this year, opening up more destination options and reaching more potential customers," it said in April 2013, with the announcement that four new cargo destinations had been added to its route map.
Southwest's freight business reported revenues of $175m (1% of the group's total) in 2014; $164m in 2013; $160m in 2012; and $139m in 2011.
The rise in freight revenue can be attributed to the integration of AirTran, which is adding capacity from existing markets as well as new routes. In the last quarter, the growth of cargo turnover reportedly outstripped that of passenger revenue by more than seven percentage points. As cargo grows organically, Southwest's equity valuation will benefit.
"December 28, 2014, marked the sunset of the AirTran brand. Overall, the AirTran acquisition resulted in net pre-tax synergies – excluding acquisition and integration expenses – of approximately $500m in 2014, exceeding our $400m target," Mr Kelly said on 22 January, when the carrier released outstanding quarterly and annual results.
Valuation
At $55.5 a share, the average price target from brokers is 24% above Southwest's equity value per share of $44.5, which is even more impressive in the light of a one-year trailing performance that reads +112%. What is not to like about it?
From the P&L to the cash flow statements via the balance sheet, the company is a textbook example of how any carrier should be managed financially.
In recent years, revenues have been rising above US inflation, while operating profitability has steadily risen. Net income has also grown in synch with operating cash flow, which comfortably covers for heavy investment, yielding a healthy free cash flow profile, with a rich 3.6% free cash flow yield. The balance sheet is rock-solid and allows for plenty of shareholder-friendly activity, such as special dividends and larger stock buybacks.
If anything, negative working capital to the tune of $1.7bn may put some pressure on short-term liquidity needs, but that's unlikely to pose any problems. Return on invested capital stands at 21.2%, more than six percentage points above Southwest's stated target.
Short-term weakness in the stock is conceivable as investors may decide to take profit, yet Southwest's relative valuation, at 1.5x forward EV/sales and 5.9x EV/Ebitda, suggests analysts may be right.
In this context, it appears evident that the speed at which the shares will rise may also depend on its strategy for the freight business, where overseas expansion targeting strategic stakes in Asia ought to be preferred to acquisitions of distressed European assets, in our view.
Southwest is undertaking cost-effective measures, and is planning to replace part of its old fleet with new aircraft, hence securing fuel efficiency and lower training and maintenance costs. While recent reports suggested that Southwest's own valuation has benefited from lower oil prices, the same is largely true of its peers, although there will be some variation depending on hedging strategies.
Its success also depends on several other factors, including how long Mr Kelly will continue to lead the carrier after a 29-year spell.