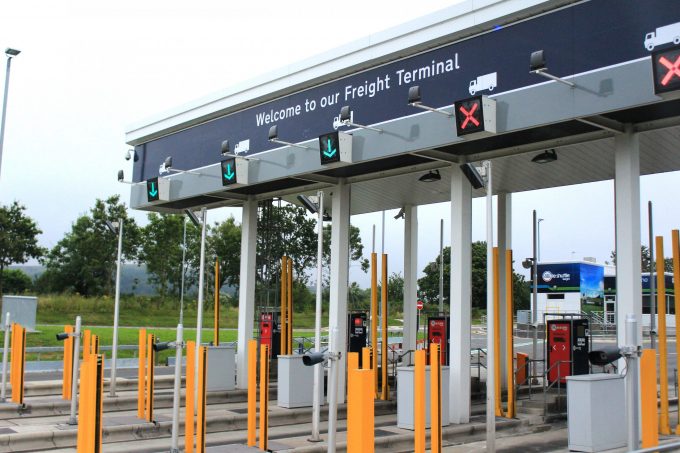 Software houses dealing with UK Customs have "thrown in the towel" after failing to engage HMRC over its lack of preparedness for the switch to its Customs Declaration System (CDS).
They believe the government department failed to heed warnings.
CDS is set to replace the Customs Handling of Import and Export Freight (CHIEF) system in March next year, going live for imports this September, but there is now an expectation that only a fraction of the 5,000 importers will have migrated in time.
One software supplier told The Loadstar HMRC had repeatedly ignored his calls to address the knowledge gap and some of the misinformation being propagated.
"Getting every importer on this for September is an impossibility, and HMRC does not seem to have woken up to the fact that they need, and needed from the start, to support this," said the supplier.
He said HMRC appeared to believe software houses would be encouraging importers to switch to CDS, but this is an assumption unlikely to materialise.
"So, you are left with a very precarious situation in which suppliers have been screaming at HMRC for years, and they haven't listened. The suppliers aren't capable of fixing the mess, so it looks like the thing will collapse – but, if CHIEF isn't there… what happens?"
The Loadstar contacted HMRC but the department had yet to respond, as The Loadstar went to press.
As things stand, CHIEF will be switched off on 31 March 2023, leaving CDS as the UK's only customs platform, but if all importers and exporters haven't migrated by then, the software supplier is concerned over the probable consequences.
He said: "Fujitsu runs CHIEF and we contacted HMRC to see if Fujitsu is capable of keeping it running beyond March 2023, or if that is a hard out. They didn't respond.
"Compounding the issue is that information they are providing is incorrect, and there will always be a need for decent support, online or offline. But as it stands, they have none and, as we see it, the switch-off of CHIEF will bring unmitigated disaster."
Exemplifying the pivotal role HMRC plays in the migration, the supplier said he moved four importers in Northern Ireland to CDS over a three-week "intense period". The migration required daily meetings with the importers, with as many as eight members of HMRC support staff participating, but always with a minimum of at least two per meeting.
"It took three weeks to get those four companies settled in, and now the bulk of their goods are moving through CDS," continued the source. "But for Northern Ireland as a whole, the bulk of shippers continue to use CHIEF, so considering our experience, HMRC needs to look at the numbers and realise it needs to migrate more than 600 a month if it is to get everyone ready for September."
A "laughable" messaging campaign, including a push to trial CDS now, which fails to mention the system will not be available for ports until May, has further irked suppliers.
Sources have repeatedly told The Loadstar of apparent ambivalence within HMRC to recognise what is required for the "amazingly complicated" switchover, noting that no efforts to migrate the top 20 largest importers had yet been made.
The software supplier added; "It is not a problem we can solve on our own, and it is not one I think we should attempt. Even if we trebled our staff, our support team would still melt serving our 150 customers – just a fraction of the total number."