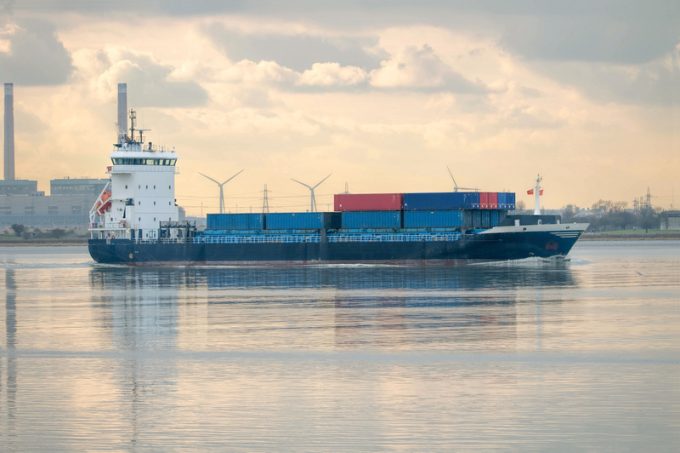 The future of some feeder services in North Europe is under threat from the pincer movement of sky-high charter hire rates and escalating port delays.
Feeder operators are paying at least double the daily hire rate of a year ago for the same ships and, at the same time, losing their traditional modus operandi, which is based on flexibility, by being obliged to commit to charters of two years or more with owners.
So, as container lines discharge more containers at alternative ports, due to congestion at hub terminals, shippers could find their cargo stranded for weeks due to the lack of relay options.
And despite their enormous profits, ocean carriers are keeping a tight rein on the purse strings and refusing to compensate feeder operators struggling with additional operating costs.
According to one senior feeder contact, carrier procurement teams are "putting their fingers in their ears" when asked to agree to surcharges or rate increases.
"We recently asked for a humble €35 per teu surcharge to cover some of the delays and were told to 'take a walk'," he said, and described the situation at North Europe's largest container hub of Rotterdam as "bedlam".
"Spending six-eight days in port is the norm. The knock-on effect of course is that windows at ports are missed, and it isn't uncommon that our 14-day round trips turn out to be 19-21 days," said the feeder operator.
According to the operator, with charter rates alone costing a fortune and with additional bunkers for idling and lay-by berths, as well as the additional costs for tugs and pilots, the costs are piling up.
"That is before lost slots due to missed mainline connections and cut-and-run, where we are faced with a loss of revenue," he added.
The container lines are apparently telling feeder operators to "come back next year", citing feeder contract terms which typically expire at the year-end and which often specifically exclude a provision for surcharges.
"What really annoys me is that the lines can easily afford to pay something to help us mitigate the increased costs – in fact, they could pay us ten times what we are asking for.
"The problem is that 95% of our business with the carriers is contract/tender cargo, whereas of course the major liners work on 40-60% of spot cargo, and they have been able to increase their rates massively," he said.
The feeder executive warned that unless there was a "significant improvement" in earnings he could see a situation where owned ships were chartered out rather than used to service feeder contracts, and vessels currently on hire not extended when charter periods expired.
Another industry contact agreed feeder operators were being treated unfairly by carriers and predicted a "shortage of commercial feeders" in the North Sea and Channel.
"The feeder operators are competing with their own liner clients for the same ships, which is driving the daily hire rates even higher," he told The Loadstar.
"And feeder operators will not be comfortable with extending ships for two or three years at the current market rates. Their contracts with carriers only generally run for a year and they traditionally charter-in for six months at a time, with extension options, in order to insulate themselves from a demand slump," he said.