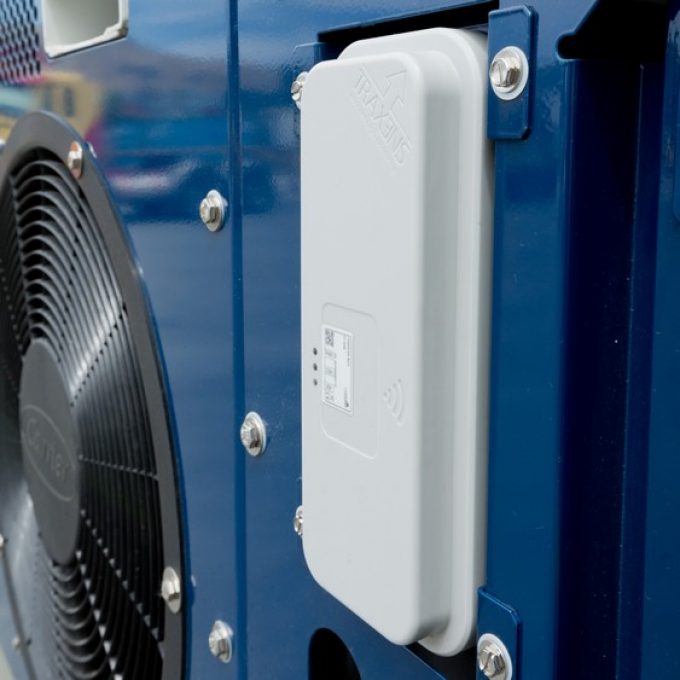 The number of smart containers in the world's box fleet could increase tenfold over the next five years, according to new research from Drewry Maritime Advisors.
The London-based consultant said in its newly released Container Census & Leasing Annual Review & Forecast 2019/20 report it estimated that, by the end of last year, around 2.5% of the global container fleet had been fitted with smart technology – telematics devices that show a container's location in real time, as well as status information about the goods inside.
That means around 250,000 smart units, largely reefer containers spearheaded by Maersk's remote container management system, and other carriers have begun to follow suit.
However, other sectors are taking notice, and Drewry estimates that by 2023, nearly 2.5 million units – 6.5% of the global container fleet – could be fitted with the technology.
"There are a number of factors driving this market growth, including growing calls for greater transparency and security across transport value chains," said Drewry's director of research products, Martin Dixon.
"Meanwhile, in shipping there is a demand to know the location of the container and, above all, the status of that container and the condition of the cargo inside it," he added.
Key to this growth will be the development of a set of interoperability standards – one of the chief remits of the Digital Container shipping Association – that will allow carriers  and other the opportunity to work with smart containers from different manufacturers and operating on different IT systems.
It added that container lessors, which currently own around 55% of the world's fleet, were planning to supply smart-enabled containers to shipping lines and other box operators.
The report also notes that lease rates for boxes this year began to slip again, "following two years of recovery from the depths of the market in 2016".
The average per day rental for a 40ft high-cubed dry container is now around $1, compared with $1.50 pre-2016.
"We expect lease rates to ease back over the near term on slowing growth in global trade and demand for container equipment. However, with newbuild prices also falling, cash investment returns are expected to remain stable," Mr Dixon added.