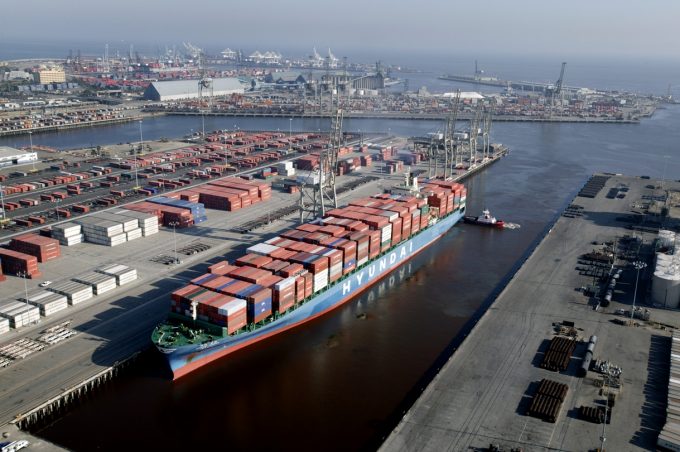 Troubled South Korean carrier Hyundai Merchant Marine (HMM) appears to be the loser – temporarily at least – in the latest game of alliance musical chairs in the liner shipping industry.
Six carriers today announced the formation of THE Alliance. Hapag-Lloyd, Taiwan's Yang Ming, South Korean Hanjin and the Japanese trio of K Line, NYK and MOL have signed a five-year agreement, which will take effect in April 2017.
Significantly, two other former alliance carriers, HMM and UASC, were also notable by their absence from THE Alliance, although ongoing merger talks between Hapag-Lloyd and UASC should see the Dubai-headquartered carrier within THE Alliance.
G6 Alliance member APL is expected to join the Ocean Alliance once its acquisition by CMA CGM is formally completed.
In a statement, HMM argued that the new alliance agreement was not "legally binding", as "its members can still change depending on each company's financial condition".
It said: "HMM understands that today's announcement of the establishment of THE Alliance is tentative by its nature, and its member companies are yet to be finalised."
It suggested that HMM membership was "only a matter of time", and that it is discussing an entrance "in early June, by which time the company's business normalisation is scheduled to be completed".
This was followed by a statement from HMM's main creditor, Korea Development Bank (KDB), which said that HMM's membership of the new alliance was"only being postponed" and confirmed it would continue to provide support for the debt-ridden carrier.
KDB appealed to all stakeholders, shipowners, bondholders and creditor financial institutions to "join hands supporting HMM", as it said their "co-operation is essential".
Hapag-Lloyd chief executive Rolf Habben Jansen said THE Alliance would have "a different philosophy", which would involve "looking beyond the port" to co-operate, using "every possible angle to work together".
Mr Habben Jansen was not prepared to comment further on the carrier's ongoing merger discussions with UASC other than to reiterate an earlier statement that "it is anticipated that UASC will become part of THE Alliance", suggesting that negotiations are at an advanced stage.
On the subject of the exclusion of HMM, all Mr Habben Jansen would say was that "lines had had to make their own decisions" on which grouping to join, such as OOCL becoming a member of the Ocean Alliance.
THE Alliance will combine around 3.5m teu of capacity, equivalent to 18% of the global container fleet capacity, and deploy over 620 ships in total.
"This will become the basis of a dedicated fleet deployed into the groups' future service portfolio," a joint statement said.
Hapag-Lloyd added that should its merger with UASC proceed, the overall capacity of THE Alliance would top 4m teu.