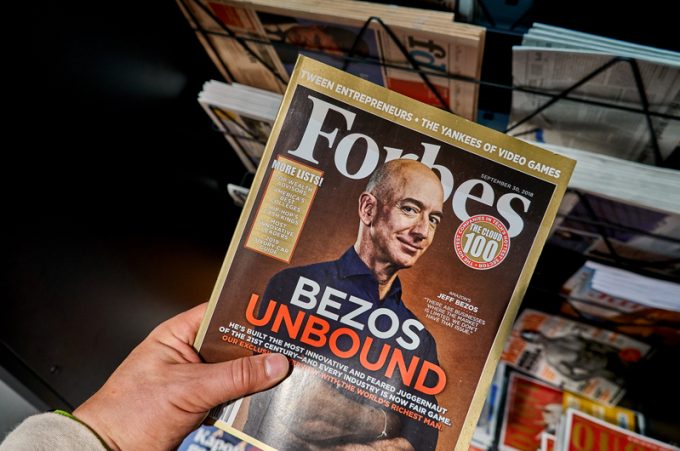 Shipping organisations have written an open letter to Amazon's Jeff Bezos, urging him to step in to help support stranded seafarers.
Bimco, the International Chamber of Shipping, Intertanko and Intercargo pointed out that "the strength of Amazon's (and others') supply chain is central to the success of red-letter retail days like Black Friday.
They wrote: "Today, 90% of global trade relies on shipping, which fundamentally serves essential needs, such as food, energy supply and other indispensable raw material. If ships do not sail, events on the scale of Black Friday or Cyber Monday would be impossible."
The letter noted there were more than 400,000 seafarers stranded onboard vessels, some for more than a year.
"Throughout some of the most difficult conditions in living memory, they have continued to transport the goods needed to satisfy the demand generated by platforms including Amazon.
"As one of the world's most prominent entrepreneurs, you have unparalleled influence, which we hope you will use to join us in pushing public recognition of seafarers as key workers, and champion the cause at the highest levels of government, including in the United States with the incoming Biden administration.
"You have the power to make a real difference. Without these seafarers, global trade as we know it would simply cease to exist. We would welcome you joining us in making sure that does not happen and look forward to discussing what can be done further."
In September, a group of major household brands wrote to the UN calling for measures to allow more crew changes at ports, ensure the safety of seafarers and ensure supply chains don't use forced labour. Amazon, however, has so far remained silent on the issue.
You can see here Open Letter for the attention of Mr Bezos