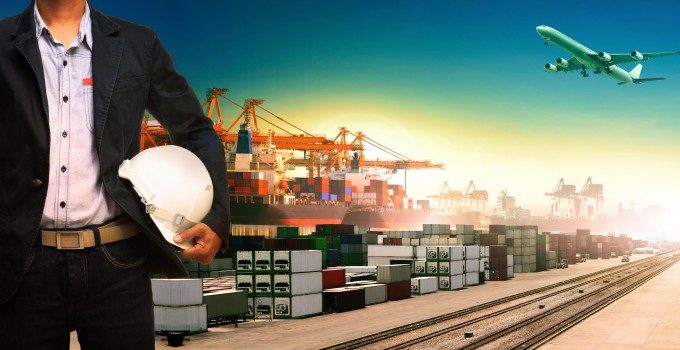 Container volumes at China's ports are expected to grow 6% annually until 2030, according to a recent report by the Shanghai International Shipping Institute (SISI).
2030 China Shipping Development Outlook makes several predictions regarding Chinese port development, automation, sustainability and the potential emergence of four 'super' hub ports.
"Container throughput at Chinese ports will reach 505m teu in 2030, with an average annual growth rate of about 6%, which is ensured by the fast increase of container shipping along both the coast and inland rivers," according to SISI.
Tina Liu, China country manager for shipping analyst Drewry, agrees with the SISI volume prediction, noting that China's GDP is expected to grow at 7.5% and that a surging middle-class is driving imports.
"Domestic container volume is an area of growth, and so are imports. The market sentiment is that the buying power of the Chinese population is on the rise, therefore import and domestic container traffic should be influenced positively," she told The Loadstar.
By 2030, SISI predicts, more than 90% of port equipment will use LNG or electric power, with wind and solar power becoming an integral part of port energy infrastructure.
Furthermore, the main container hubs along the Chinese coast will have semi-automated terminals. But there will be few fully automated box ports – only Shanghai, Guangzhou, Qingdao and Tianjin will have one or two fully automated berths at most.
The considerable asset investment needed for full automation means, for the time being, the majority of Chinese ports are comfortable with accommodating rising worker wages.
Ms Liu explained: "Chinese labour costs are on the rise, but they are still relatively low. Many terminal operators are trying to be ahead of the game, to get hold of the technical know-how before the labour cost is too high."
Given China's huge container throughput and ongoing investments into port infrastructure, are the current trends of mega-ships and mega-alliances having an impact on terminal productivity?
"China has been very generous on infrastructure investment, including ports, for decades, meaning major Chinese ports are not as affected as much by these trends as some in the developed economies, in terms of physical constraints.
"But operational and commercial pressure, brought in by mega-vessels is certainly affecting Chinese ports.
"With the possibility that shipping lines and alliances might re-arrange their networks, there might be a chance to become a hub within the region. All ports want to become that hub," said Ms Liu.
Indeed, the SISI report also predicts that a number of 'super' container hub ports, including Shanghai, Qingdao and Hong Kong, would be formed by 2030, with 95% of coastal ports integrating resources with other ports in the form of clusters, via capital injection and strategic co-operation.
Meanwhile, booming cross border e-commerce trade is impacting China's container supply chains, with both ports and shipping lines enjoying new significance in meeting the efficiency demands of online retail logistics.
For example, e-commerce logistics has traditionally relied upon air freight due to the expedited delivery requirements of on-line shopping. However, the introduction of more relaxed import regulations is at last allowing shipping lines to compete in the sector. And to be competitive, container carriers, ports and their logistics partners will need to work closely together to meet consumer expectations.
Ms Liu added: "E-commerce is the buzzword in China now, but it is still within the same old ongoing trend, which is to achieve better service with less cost. More efficient, transparent handling across the whole of the supply chain and better collaboration between service providers is required."