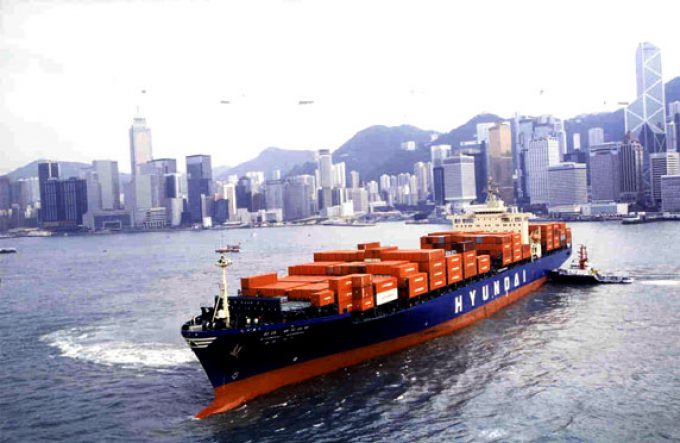 Hyundai Merchant Marine's (HMM) quest to get shipowners to reduce charter rates appears to have already reached an impasse.
Maritime analysts suggest its only option now may be to reconsider a merger with Hanjin Shipping.
One insider told The Loadstar the owners of containerships on time-charter to debt-ridden HMM were refusing to reduce the contracted daily hire rates, even though a senior management team from HMM has been in London since Monday, accompanied by advisor Milstein & Co, to plead its case.
Greek shipowner Danaos has five 13,000 teu ships on a fixed-rate charter to HMM, which expire in 2024, as well as eight 2,100 teu vessels with charters expiring in 2017 and 2018.
London-based Zodiac Maritime Agencies has the second-highest number of containerships on hire to HMM, including two 6,300 teu ships on charter until 2019 and two 8,500 teu ships where the charters expire in 2021.
HMM also signed a charter contract with Zodiac in 2014 for 12-year operating leases on six 10,000 teu containerships being built by Daewoo in South Korea. The first, the 10,055 teu Hyundai Earth, was received by HMM in January, with its five sister ships stemmed for delivery by July.
HMM's main creditor bank, the Korea Development Bank, has insisted that the carrier significantly chops its annual $1.6bn charter hire payments before it will attempt to restructure its debt pile.
In a letter to shipowners, ahead of the London visit, HMM warned that if it was not successful in obtaining charter hire reductions it would "have no choice but to seek court protection under Korean bankruptcy laws", which it threatened would be "virtually certain to result in a substantially less favourable outcome for all concerned".
There was no response from Danaos or Zodiac to questions from The Loadstar, but the source said the mood in the offices of the shipowners was a defiant "a charter is a charter".
Notwithstanding a drop in earnings, by reducing rates the shipowners could be breaching the covenants of mortgages on the vessels, normally underpinned by the long-term fixed daily hire charterparty.
Although there is the recent precedent of Zim 'temporarily' reducing charter hire rates on six panamax vessels in 2013, the biggest threat to the non-operating owners, including the industry's biggest, Seaspan, is that any agreement to cut HMM's charter hire rates would also threaten business plans based on insulation from charter market volatility.
And should HMM arbitrarily decide to reduce its charter payments, the law is quite specific: an owner's right to withdraw the ship arises not only when a hire payment is missed, but also if payment is less than the amount due.
Meanwhile, Drewry Maritime Equity Research (DMER) has downgraded HMM to "high risk" and suggests its recovery is a "tall order amid weak markets".
Nevertheless, Drewry said it believes that HMM will "restructure and survive" and that a merger with troubled compatriot Hanjin is the most likely outcome – indeed this would be a positive, propelling the combined entity to a top-five player in global container trade.
It said this morning: "While merger talks between Hanjin and HMM were put off by the Korean government last year, the debt situation in both companies is causing serious concern in local circles, with an official from the Financial Supervisory Service (FSS) hinting at cutting off financial support.
"With the government unlikely to lend major support, we believe the merger between the two is possible."