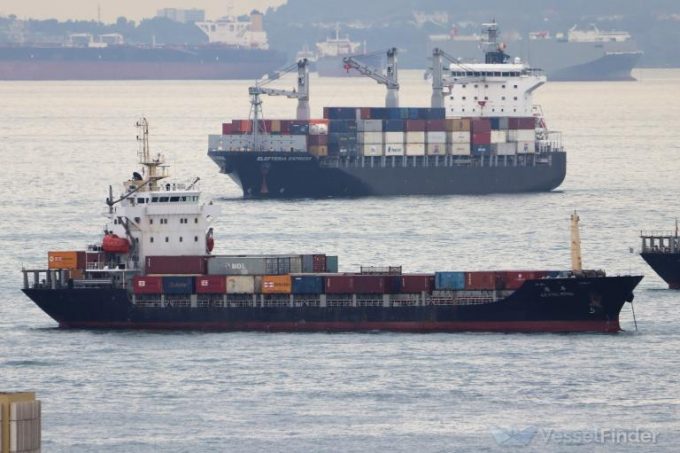 Shandong Port Shipping has become the latest Chinese coastal liner operator to venture into international services, launching a China-South Korea service.
The shipping arm of Shandong Port group has started a shuttle service between Qingdao and Busan, chartering the 2009-built multipurpose Guang Ping, which has 629 teu capacity.
The company, established in 2020 to provide domestic shipping of containers, dry bulk cargo and oil products, follows Zhonggu Logistics and Quanzhou Ansheng in diversifying into international shipping lanes, as freight rates remain higher than pre-Covid-19 days, despite recent corrections.
Shandong says it is open to expanding the Qingdao-Busan service, if demand will support broader trade, and is planning a service between Weihai and Yantai, in Shandong province, and the South Korean port of Pyeongtaek.
Shandong Port Group, which oversees gateways including Qingdao, Rizhao and Yantai, is among the world's largest port operators and handled 34m teu last year, with Qingdao now the world's sixth-busiest container port.
In February, Shandong Port Shipping ordered a pair of 700 teu multipurpose vessels from its subsidiary shipyard, Rizhao Kingda Shipbuilding.
While cargo volumes between China and South Korea recovered, to 295,000 teu, in July, from 270,500 teu last July, it is now the off-peak season for such shipments and freight rates have softened to $289/teu, from $358/teu in July.