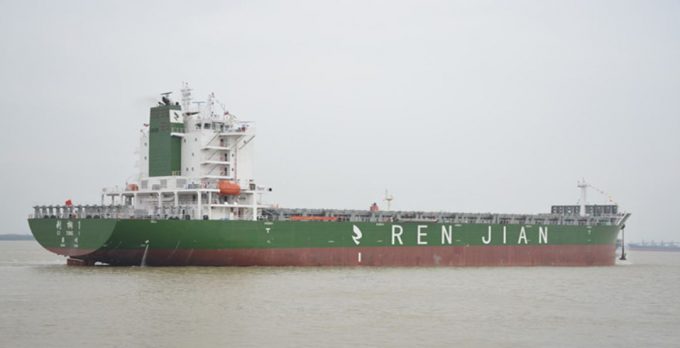 Chinese domestic container shipping and logistics group Antong Holdings is resuming capital investments after emerging from state-led restructuring last year.
The group said in a Shanghai Stock Exchange filing yesterday its subsidiary, Quanzhou Antong Logistics, is paying $11.5 m for 3,055 second-hand containers from Tianjin Dongjiang Eaton Leasing, a subsidiary of Aviation Industry Corp of China (AVIC), to meet rising demand amid the unprecedented spike in freight rates.
The acquisitions includes 1,883 20ft boxes, 972 40ft and 200 flat-rack containers, all manufactured in 2018 with a 15-year lifespan.
Antong Holdings said, "Benefiting from current strong demand, business volume will grow steadily and, in order to fully meet demand for daily operations, we have decided to acquire containers which are just a few years old and in a good condition."
The group, also the parent of Quanzhou Ansheng Shipping, China's second-largest domestic liner operator, achieved a net profit of $113.8m in the first nine months of 2021, reversing an $80.4m net loss of a year-ago.
With vessel capacity of 89,525 teu, Quanzhou Ansheng is the world's 21st-largest liner operator.
Antong Holdings went into administration in late 2019, after it was discovered that from February 2017 to March 2019, Guo Dongze, one of two brothers who were the major shareholders, provided unauthorised guarantees amounting to over $90m for several transactions involving the company. These caused 30 lawsuits to be filed against Antong in late 2019, seeking around $87m.
In October 2020, a joint-venture, comprising state-owned entities including AVIC and China Merchants Group, signed a restructuring agreement with Antong Holdings' administrators.