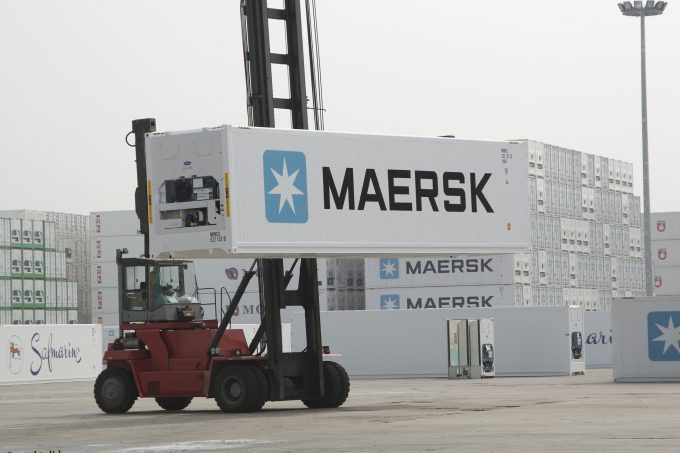 US fears that China could gain a near-monopoly of the global reefer container manufacturing industry mean a thumbs-down for China International Marine Containers' (CIMC) $1bn takeover of Maersk Container Industry (MCI).
The US Department of Justice (DoJ) said yesterday the deal would have combined two of the world's four suppliers of insulated containers and give China's state-owned enterprises a 90% market share.
DoJ antitrust division assistant attorney general Jonathan Kanter explained: "American consumers depend on the global cold supply chain for many everyday essentials. CIMC's acquisition of MCI threatened to harm this critical aspect of our economy, leading to higher prices, lower quality and less resilience in global supply chains.
"It would have cemented CIMC's dominant position in an already consolidated industry, and eliminated MCI as an innovative, independent competitor. The deal also would have substantially increased the risk of co-ordination among the remaining suppliers in the marketplace, most of which would have been aligned through common ownership and related alliances."
CIMC, the world's largest container manufacturer, is majority owned by China state-owned conglomerate China Merchants Group, acquiring MCI would have strengthened its position. Second-ranked Dong Fang International is also Chinea state-owned, via Cosco Shipping Development.
Established by Maersk in 1991, MCI now makes only reefers. AP Møller Maersk CFO Patrick Jany said: "It is unfortunate that the transaction will not happen. Throughout the process, MCI has performed very well, thanks to the dedication of all its employees.
"Maersk will continue to be the proud owner of MCI and we will now assess the best structural set-up for it to ensure the long-term development of the business."
CIMC said: "Despite the best efforts of both parties, due to the huge uncertainty in the review of the concentration of container manufacturers, the transaction pre-requisites [meeting the antitrust authorities' approval] may not be reached. We will continue to develop the cold chain business and broaden our income sources."