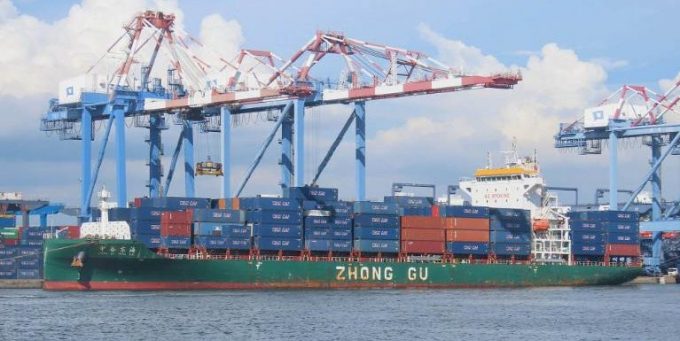 Zhonggu Logistics, China's largest coastal container shipping company, wants to expand further into intra-Asia shipping via a collaboration agreement with state-owned logistics group Sinotrans.
The cooperation agreement covers freight forwarding and warehousing support in South-east Asia.
Amid a booming container shipping market last year, Zhonggu ventured into overseas markets for the first time with two services connecting China and Vietnam in March and August. The CV1 calls at Shanghai, Ningbo and Ho Chi Minh City, while the CV2 calls at Nansha, Shekou and Hai Phong.
Zhonggu said the strategic co-operation with Sinotrans, part of China Merchants Group, was based on the "current positivity in the domestic and foreign container transportation market".
Zhonggu chairman Lu Zongjun said: "We aim to build up our shipping and logistics networks together, domestically and internationally, to achieve mutual benefits and win-win results in a wider field and at a higher level.
Zhonggu is the 18th-ranked liner operator, with an operating capacity of 113,220 teu, including 30 owned ships of 61,543 teu. With strong demand for tonnage, Zhonggu has also chartered-out a few of its vessels to supplement its freight income.
Sinotrans GM Song Rong said his company had a long history of working with Zhonggu. He added: "The two parties have in-depth cooperation in many business fields, such as domestic and foreign container transport. Both of us hope to develop a resilient supply chain so our values are highly compatible.
"After the signing of this strategic co-operation agreement, the depth, breadth and height of the co-operation between the two parties will be further enhanced. to promote economic and social development."