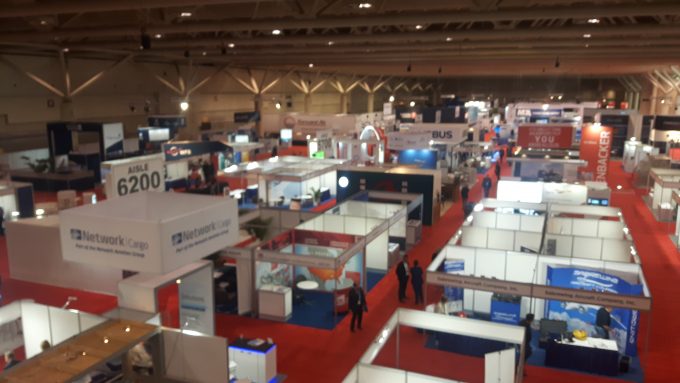 There's been a bit of a shake up in the air cargo conference scene – first came the news on Monday that the charismatic events run by Indian outfit The Stat Times, Air Cargo India and Air Cargo Africa, have been bought by Messe Munchen, organiser of Munich's Transport Logistic.
Then came the news that TIACA's Air Cargo Forum, which many had predicted was having its last outing this year here in Toronto, is to be managed in the future by – Messe Munchen.
Messe Munchen is clearly in expansion mode – but also appears to be sympathetic to the character of the events.

Priyo Patra, the affable event organiser of the India and Africa conferences, will retain a share – but crucially, will continue to run the events, which have become a staple of the air cargo conference diet in recent years.
However, in future the events will expand to cover other modes of transport in different halls.
TIACA meanwhile, which has struggled financially and seen a smaller-than-normal showing for this Toronto event has long been the subject of speculation concerning its future.
This year the event is boosted by the activity of Canadian forwarding association CIFFA, which is running a 70th birthday conference alongside. But Messe Munchen, which is to leave the content to TIACA, will manage the event. What this means for TIACA's purse, previously filled by the ACF, is as yet unclear.
The Air Cargo Forum will be focused on the Americas and held in Miami every two years, while TIACA will become a strategic partner at Messe München's transport logistic events in Munich, Shanghai and Istanbul.