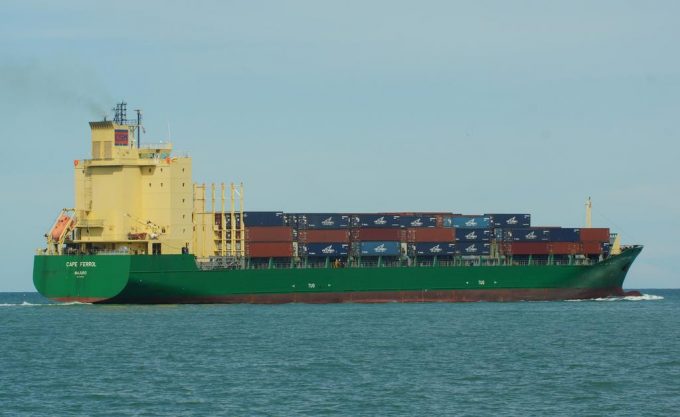 Schoeller Holdings has sold its 17 containerships to China Development Bank Financial Leasing in a leaseback arrangement.
Included in the $142m transaction are four of Schoeller's five tankers, which will also be leased back.
CDB Leasing said, in a Hong Kong Stock Exchange filing today, the ships would be leased back to the seller for three to five years, after which Schoeller may buy them back, after paying 20% of the financing amount of each vessel in the last instalment.
The 17 ships comprise nine ships in the 1,200 to 1,440 teu range, Cape Faro, Cape Fawley, Cape Felton, Cape Ferrol, Cape Flint, Cape Flores, Cape Forby, Cape Franklin and Cape Fulmar, two 1,740 teu ships, Cape Nabil and Cape Nemo, and six vessels in the 2,700 teu to 2,800 teu range, Cape Magnus, Cape Male, Cape Manila, Cape Marin, Cape Martin and Cape Moss.
All the ships were built between 2004 and 2012 for Schoeller, owned by German businessman Heinrich Schoeller, with seven chartered to Wan Hai Lines since mid-2021. Other box ship charterers include SITC Container Lines, Yang Ming and Cosco unit New Golden Sea Shipping.
The sale of the 17 ships comes after Scholler sold two 2007-built 2,740 teu ships, Cape Mayor and Cape Mahon, to MSC and TS Lines, respectively, in July. The respective sale prices, of $33m and $38m, represented a premium over a similar-sized newbuilding amid the historically high freight market.
Leasing companies are understood to favour assets which are backed by long-term employment, and are disinclined to acquire assets speculatively.