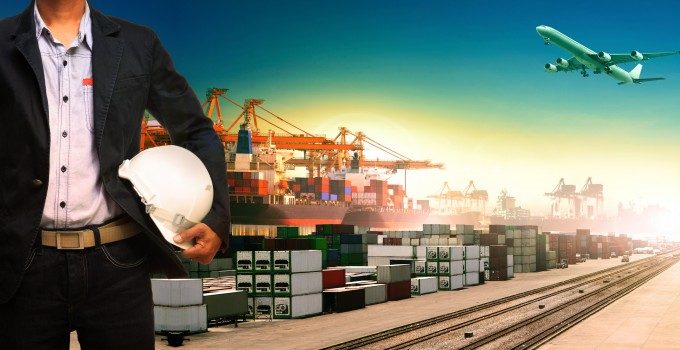 Another month, another new container rail service for Russian rail and logistics operator RZD, with a new connection between China and Germany.
Connecting Yantai and Duisburg, the service initially will operate on a limited schedule, but RZD chief executive Vyacheslav Valentik expects it to become regular by the start of Q4.
"Our cooperation with Yantai station is developing rapidly – just a month ago we launched a service to Moscow, and today we present a transit route to Germany," he said.
"There is no doubting its successful development… Shandong ranks third in the GDP ranking of provinces in China. It is an industrial region with a high level of production and consumption, which gives us a good chance to work out the issue of reverse loading of transit trains."
The inaugural service arrived in the German city, after a 19-day transit, on 14 August, carrying auto parts, electrical components and household products.
The carrier said the service was available to a "wide range" of shippers, with further new routes due this month: "The service will be launched on the new route from Jinan City, Shandong Province to Budapest," it said.
"Now, RZD Logistics has container trains from various cities of the Shandong province to Moscow, St. Petersburg, Perm, Minsk and Duisburg."
The operator has undergone a rash of expansion in recent months, last month launching a service to ship boxes from Korea to Europe via the Trans-Siberian Railway.
The decision to run the new link followed a trial in June from South Korea's container hub of Pusan to the Polish rail terminal at Brzeg Dolny.
"Rail delivery is faster than deepsea transport and we offer our clients in the republic of Korea the chance to assess the economical efficiency of the service," said Mr Valentik. "And the more cargo transported by Trans-Siberian land bridge, the more affordable the service is."
Also last month, RZD and subsidiary Far East Land Bridge rolled out a container route between Moscow and Yantai.
Sales director at RZD Olga Stepanova said: "We try to find solutions that will meet the needs of our customers. At Yantai it is convenient to consolidate cargo from all over Shandong province, one of the most industrialised in China.
"It is also successfully connected to the sea terminal, with which we also plan to group and ship to Russia and Europe from other countries in the Asia-Pacific region."