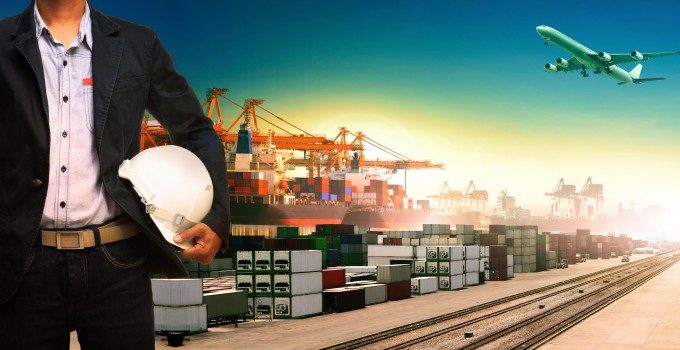 The largest deal in the Russian transportation sector took place today after APM Terminals announced that it had acquired a 37.5% stake in Global Ports, for some $860 million, from its majority owner Transportation Investment Holdings Ltd, more commonly known as N-Trans.
The deal values the Russian terminal operator, which is listed on the London Stock Exchange, at $2.3 billion, and is set to be completed by the end of the year providing European and Russian competition authorities give their approval.
GP currently runs five container terminals – the Petrolesport and Moby Dik facilities in St Petersburg; Vostochny on Russia's Pacific coast; the Multi-Link terminals in the Finnish ports of Helsinki and Kotka; the Yanino Logistics Park, an inland terminal outside St Petersburg; and an oil terminal handling Russian crude exports in the Estonian port of Tallinn.
The Moby Dik and the Multi-Link facilities are run in a joint-venture with Finnish transport company Container Finance, which also counts feeder operator Containerships as another subsidiary. Additionally, DP World has a 25% stake in the Vostochny operation.
APM Terminals chief executive Kim Fejfer told The Loadstar that its investment would secure six places on the board of directors, with himself as the principal, while N-Trans retains six, and two further seats will go to independent directors. Current chairman Nikita Mishin will continue in his role and there are no changes in management at the terminals planned.
"Russia is an attractive market – 140 million people and resource-rich, but current throughput is only 3m teu, with 2m teu in St Petersburg. There is enormous potential for growth, and in each and every one of the facilities there is room to expand," Mr Fejfer said.
He brushed off suggestions that APM Terminals might have had concerns about investing in the Russian market, given the experiences of several other foreign companies which had their fingers badly burned.
"We are doing business in a lot of less-developed places where there is a lot of risk, but we are convinced this is calculated risk.
"We have chosen our partner very carefully, and Global Ports has a strong track record of working together with foreign partners and investors."
The deal represents the first proper entrance of a global terminal operator to the country. Its potential is obvious – a large population and growing consumer market with a low container penetration level and heavily congested terminals create the perfect conditions for terminal developers to flourish – but previous attempts by foreign operators to establish a serious presence in the country have been frustrated by a range of factors, including corruption and government interference.
However, Mr Mishin said: "The entrance of a global operator is a great note of confidence in Russia, supported by the recent accession to the WTO, but also to the Global Ports management team, which has been building up to this for 10 years."
The centrepiece facility is Petrolesport in St Petersburg, the port's second largest terminal after First Container Terminal, run by Russia's largest terminal operator, National Container Company. Unlike FCT however, Petrolesport has room to double its size, and is currently expanding capacity from 1m teu per year to 1.4m teu. Last year it handled just under 800,000 teu.
Whether APM Terminals' entrance will have a galvanising effect on Russian port efficiency remains to be seen. Some 15-20% of the country's traffic goes through transit ports in other countries – particularly Finland and the Baltic states – because Russian customs authorities can be unpredictable and large shippers can get frustrated with the long and unexpected delays sometimes encountered in St Petersburg.