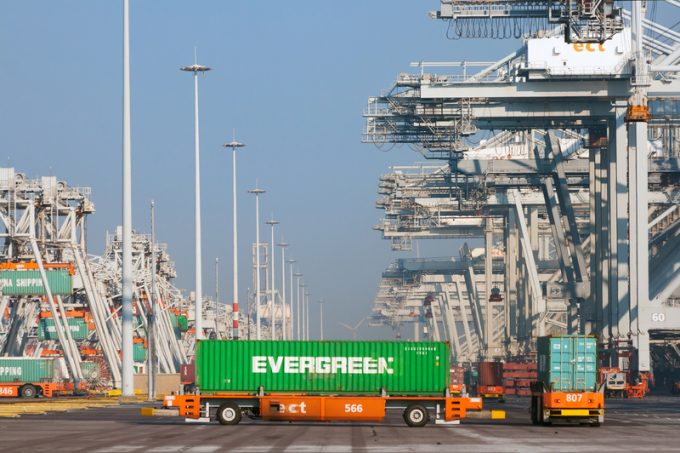 European shippers are calling for "solutions not fights" to the continuing congestion at Antwerp and Rotterdam's barge terminals, although they are resigned that it is unlikely to be resolved before the end of 2017.
Policy adviser for maritime at Dutch shippers' council, Evofenedex, Rogier Spoel told The Loadstar that a meeting convened by the port authority of Rotterdam and due to take place tomorrow (Friday) was an important step that would hopefully result in a plan by the end of the year.
"We are seeing people give up on using barges as the issue of congestion is creating far too many problems for them," said Mr Spoel.
"This is hurting everyone – we want to be moving freight from road to barge, not the other way around, but infrastructural issues and the way terminals function are preventing this."
Mr Spoel said several key factors were behind the congestion in Rotterdam, which he described as "killing" the barge industry.
"The capacity crunch at the start of the year, combined with new alliances means we are not seeing deep sea carriers sailing as expected," he continued.
"Then when they do arrive they are prioritised, leaving barge operators waiting – and with the increasing size of deep sea vessels there is less space for barges in the terminals."
He went on to say problems are compounded by the "nostalgic" attitude of barge operators, and a lack of transparency within the industry.
"A lot of data floats around the terminal, but each operator issues and uses their own making it very hard to get a clear picture of what is going on," said Mr Spoel.
"In convening this meeting tomorrow, the port of Rotterdam hopes to have a proper discussion on solving several issues including improving the levels of transparency."
In Antwerp, one multinational shipper told The Loadstar he had seen a slight improvement with the congestion at the barge terminals but there was still "a lot of work to be done".
"Shippers want to speak with one voice, and they don't want to fight with ports and terminal operators but seek solutions," said the shipper.
"As for when it will be resolved, I have no idea but it won't be in the short-term and I am now hearing that there are long waits at the trucking stations as shippers move from barge to truck."
A truck operator confirmed this, telling The Loadstar barge congestion was returning cargo to the roads, adding demand in August had been some of the highest he'd seen during a holiday period.
"Fortunately, plans for this had been discussed from March to May, with solutions puts in place to make it easier for truck hauliers," said the operator.
"For example, the terminals were opened at night and a 75% night-use reduction was implemented for the Liefkenshoektunnel from 1 July; this is all now paying off."
Mr Spoel said while he was yet to see any congestion on Rotterdam's roads, it wouldn't take much with even a flat tyre leading to a build-up of traffic in a city plagued by poor road infrastructure.
"Another problem we are seeing is a lack of drivers – old truckers are retiring and young people are not really interested in the industry," said Mr Spoel.
"We are also seeing foreign truckers, Poles for example, returning to their native countries where the opportunities for drivers are better; so it really isn't expedient for shippers to use trucks."
Earlier in the week one source suggested truckers may also have been refusing to put capacity into the ports because of the problems with congestion.
This, however, was roundly refuted by the truck operator while Mr Spoel said he had yet to see any evidence of this occurring.