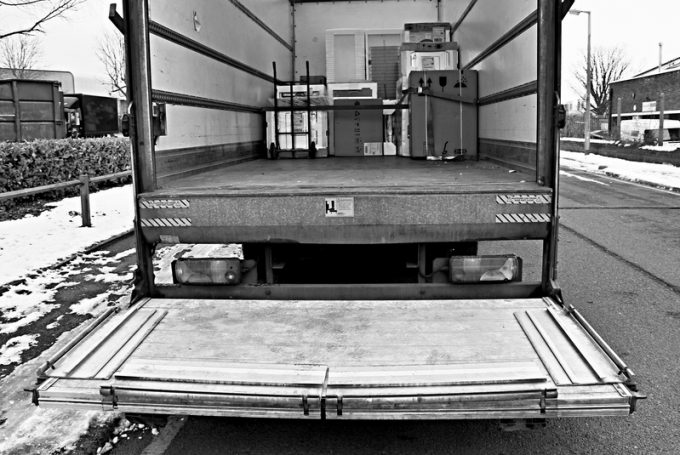 A Romanian gang, dubbed the "acrobats," who robbed trucks travelling at 90kph on French motorways, were jailed yesterday by a Paris court, French media reported.
Their spectacular modus operandi was worthy of the action film series, Fast and Furious: trucks carrying cosmetics, perfumes or computer equipment were targeted specifically from several vehicles.
Once on the motorway, the first vehicle got in front of the truck to slow it down; from a second vehicle directly behind the truck, a gang member climbed through a roof hatch to the bonnet and proceeded to break the locks of the truck's doors, enter the trailer, and pass the goods inside  to accomplices in the second vehicle.
"It takes a lot of dexterity, a lot of daring and a lot of composure," the public prosecutor commented.
The 16-strong gang was "particularly well-organised", she added, making reference to rental of hotel rooms, use of false identities, customisation of vehicles, location of warehouses to target trucks and communication by walkie-talkie as they fled. The stolen goods were sold in Romania.
The gang members were charged with 11 aggravated thefts, committed in 2018 and 2019, with Tech Data and Christian Dior also filing civil suits against them. The value of the stolen goods has been estimated at €1.5m ($1.62m).
The gang, four of whom were tried in their absence, are also suspected of carrying out thefts in other European countries. They received prison sentences ranging from 18 months to six years and fines of between €5,000 and €25,000.
TAPA EMEA recorded 6,463 new cargo thefts across a record number of 56 countries in 2020, and an average loss for every day of the year of €471,432. The average loss for major cargo crimes with individual losses of €100,000 or more in 2020 was €529,348.