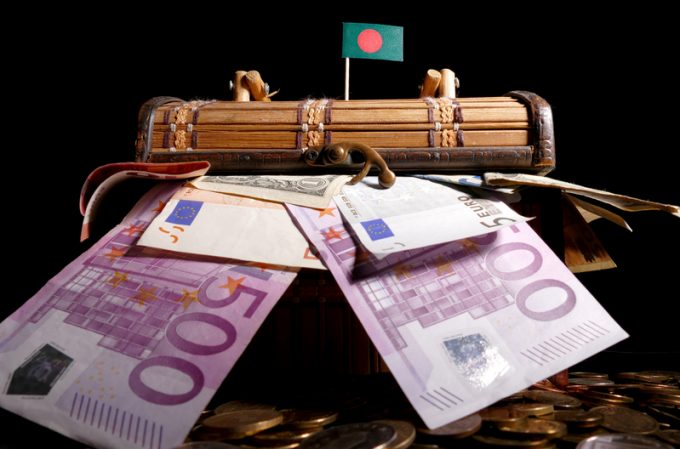 In a bid to prevent trade-based money laundering, Bangladesh banks and foreign currency dealers now have to monitor and track ships and containers to ensure exports and imports match shipper claims.
The Central Bank of Bangladesh on Wednesday allowed banks and foreign currency dealers to remit money to buy vessel/container tracking system/services from globally reputed companies for this reason.
It said: "…authorised (forex) dealers (ADs) are advised to establish vessel-tracking systems, among others," adding: "To ensure safeguards of export transactions, it has been decided that ADs shall conduct the tracking of shipments in all cases through tracking systems recognised by competent authority for relevant trade transactions."
The bank has reportedly detected money entering into the country without shipments. Now, banks will have to ensure whether a shipment has been made or not against received payment by tracking the containers.
Previously, tracking containers was mandatory only to ensure that shipments actually took place, since exporters receive a certain percentage as a cash incentive against the export of goods. Many have tried to receive the lucrative cash incentives without making shipments and submitting forged documents.
According to a Global Financial Integrity report in 2020, every year more than $7.5bn is laundered from Bangladesh, much of which via the invoicing of export-import trades. Officials claim dishonest businesses and politicians are often involved in smuggling money out of the country.
And Bangladesh's customs department has detected that some people send a smaller volume of cargo than that declared, allowing them to smuggle money in.
Officials say that, if containers/vessels are tracked from stuffing to delivery, this kind of malpractice can be contained, to some extent.
To further tighten controls against money laundering, the central bank this week also reminded banks and ADs to inform exporters that they will have to submit transport/shipping information to Bangladesh Bank's online reporting portal immediately on completion of shipment of goods from Bangladesh.
And, also within 14 days from the date of shipment of goods, the exporters need to submit to ADs a signed hardcopy of the electronically submitted EXP form, together with bill of export, duly certified by the customs authority, and relevant shipping documents covering the export of goods.