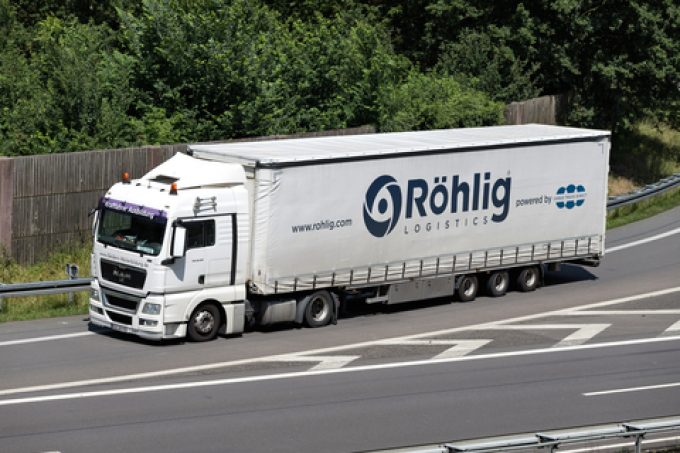 Röhlig Logistics – which prides itself on its mix of analogue and digital solutions – could become an attractive merger partner as it looks to grow further after a strong year.
It said this morning last year was "the most successful" in its history, with ebit up from €61m ($65.5m) to €84m, and gross profit at €276m, up nearly 30%.
The company told DVZ it wanted more volumes and would now entertain the possibility of a takeover bid in an attempt to reach its growth ambitions.
Röhlig already has a close partner: last year it established a contract logistics joint-venture with Penske Logistics in Germany and the Netherlands. It saw its gross profit in the sector rise 11% as it tripled warehouse space in Europe and attracted blue-chip customers.
The company said it had "mitigated the impact of weakened volumes by being adaptable", adding: "In sea freight, we were able to offer customers additional space and expand our business in the first half despite the freight space bottlenecks.
"When the situation changed drastically in the second half of the year, we adapted quickly and flexibly in order to continue offering our customers tailor-made solutions," said Hylton Gray, CEO for sea, air, contract and sales.
"In air freight, despite the deterioration in the global market environment compared with the previous year, we actually grew disproportionately from our core markets."
GP in sea freight rose 58%, while in air it was up 31%.
Röhlig's strategy programme, Blue Star, will help it focus its growth, it says. Its aim is to "ensure the company's independence and attractiveness to customers, employees and suppliers primarily through organic growth". It added it was growing its digital expertise in cooperation with its two spin-off software companies, cargonerds and logineer.
Managing partner Philip Herwig said: "We view long-term partnerships with our customers and the continuous expansion of our global network to be the basis of our success. Even in a currently weakening market environment, we will continue to focus on growth in our core business, as well as the expansion of both our digital expertise and global network."